Washington, D.C., Rice Alumni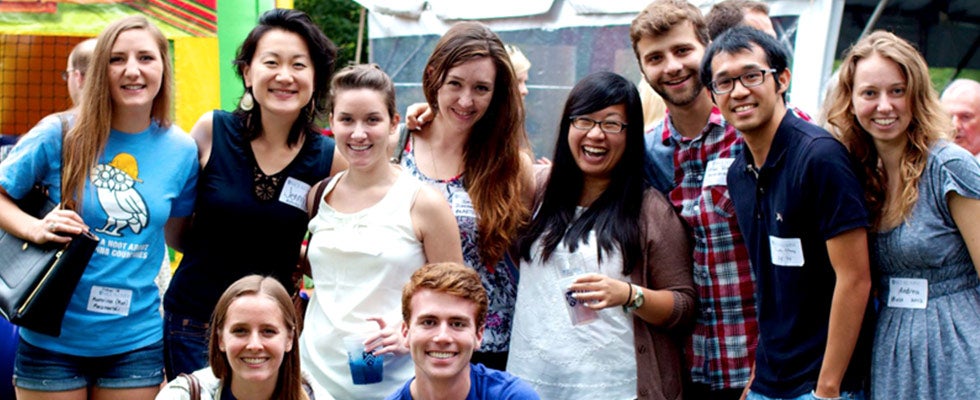 Welcome Washington, D.C., Rice alumni! We are proud to serve the entire Rice community living in the D.C. area. We strive to provide opportunities for you to engage with Rice and with your fellow Owls through a variety of educational, cultural and social events, as well as athletic and service-oriented gatherings. Join us and share your great ideas, as well!
The first step is staying connected, so please be sure that your email and mailing addresses are current on the Rice Portal so you can get all our D.C.-related emails and mailings. Stay connected with DC alumni by joining us on Instagram, Facebook and LinkedIn.
We hope to see you at our future events!
Upcoming Washington, D.C. Events

Washington, D.C., Volunteer Leadership
President
Tammy Taura '84
Vice President
Matt Haynie '03
Committee
Catriona Ayer '91
Alicia Burns-Wright '08
Robert Dahnke '09
David Freeman '90
Sheffy Gordon '98
Justin Hudson '08
Britt Jung '89, '93
Charley Landgraf '75
June Marshall '00
Alayne Potter '11
Rob Quartel '72
Maram Salaheldin '10
Carol Starr '67
Ken Taura '83
H.T. Than '87

Washington, D.C., Affinity Groups
Rice Alumni Volunteers for Admission (RAVA) supports the recruitment process, public relations goals and selection process at Rice University. RAVA provides an opportunity for prospective students in the D.C. area and beyond to have an off-campus interview and conversation with a Rice alumnae/us. RAVA volunteers serve as a contact and resource for students we have interviewed and encourages admitted students from the D.C. area to attend Rice. For more information, visit RAVA's volunteer page or contact our local RAVA captain, Sheffy Gordon '98.
Service Committee provides opportunities for Rice alumni and friends to gather and support the local community through volunteerism and community service projects.
Spirit/Sports Committee supports and generates enthusiasm for Rice's athletic teams by organizing watch parties, attendance at Rice events in the D.C. area and elsewhere, and coordinating visits by Rice coaches and athletic officials. Contact Sheffy Gordon '98 for more information.
Young Alumni is a community-building group geared for young alumni who have graduated within the last 10 years. Our group facilitates social, service and networking events, and acts as a conduit to the university and to other alumni groups in the area. Contact Alayne Potter '11 for more information.
ARUBA lead: Alicia Burns-Wright '08
REA lead: H.T. Than '87
Communications chair: Maram Salaheldin '10