2020-2021 Laureates Award Honorees
Gold Medal
Gilbert M. Cuthbertson
Awarded posthumously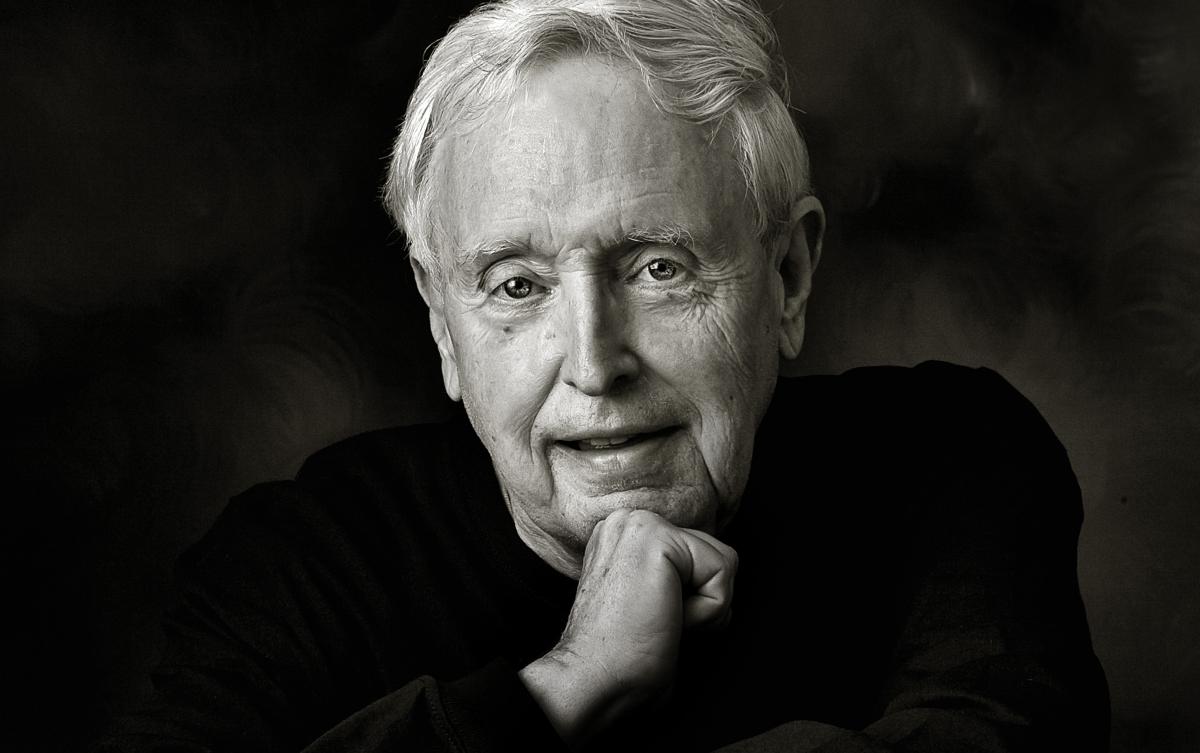 For nearly 60 years, the late Rice professor and resident associate Gilbert M. Cuthbertson — affectionately known as "Doc C" — was an indelible presence on campus, where he inspired countless students, faculty and friends through his enduring love for Rice.
After earning his Ph.D. from Harvard University in 1963, Cuthbertson quickly made his lifelong home at Rice, where he was a founding member of the Department of Political Science. While he was widely known for his expertise in political thought, constitutional law and Texas politics, it was his passion for teaching "myth, power, value" that made him a true Rice legend. He won every teaching award available at Rice, including the George R. Brown Award for Superior Teaching and the prestigious George R. Brown Certificate of Highest Merit.
Cuthbertson, who received the Association of Rice Alumni Meritorious Service Award in 2010 for his dedication to Rice students, selflessly mentored generations of Owls as resident associate of Will Rice College for 55 years. As one nominator explained, "To properly credit Doc with all his contributions to Will Rice College specifically is a task that lies somewhere between daunting and impossible, with a strong lean towards the latter."
Although Cuthbertson passed away on July 21, 2019, his legacy lives on in the heartfelt memories of former students and Will Rice residents: the games of bridge and foosball, the advice and encouragement he shared over nightly meals and his innate ability to remember the name of anyone who crossed his path. As one nominator described, "He built a strong and lasting relationship with these students that not only was a central feature of their Rice education, but carried on once they moved outside the hedges."
Robert B. Tudor III '82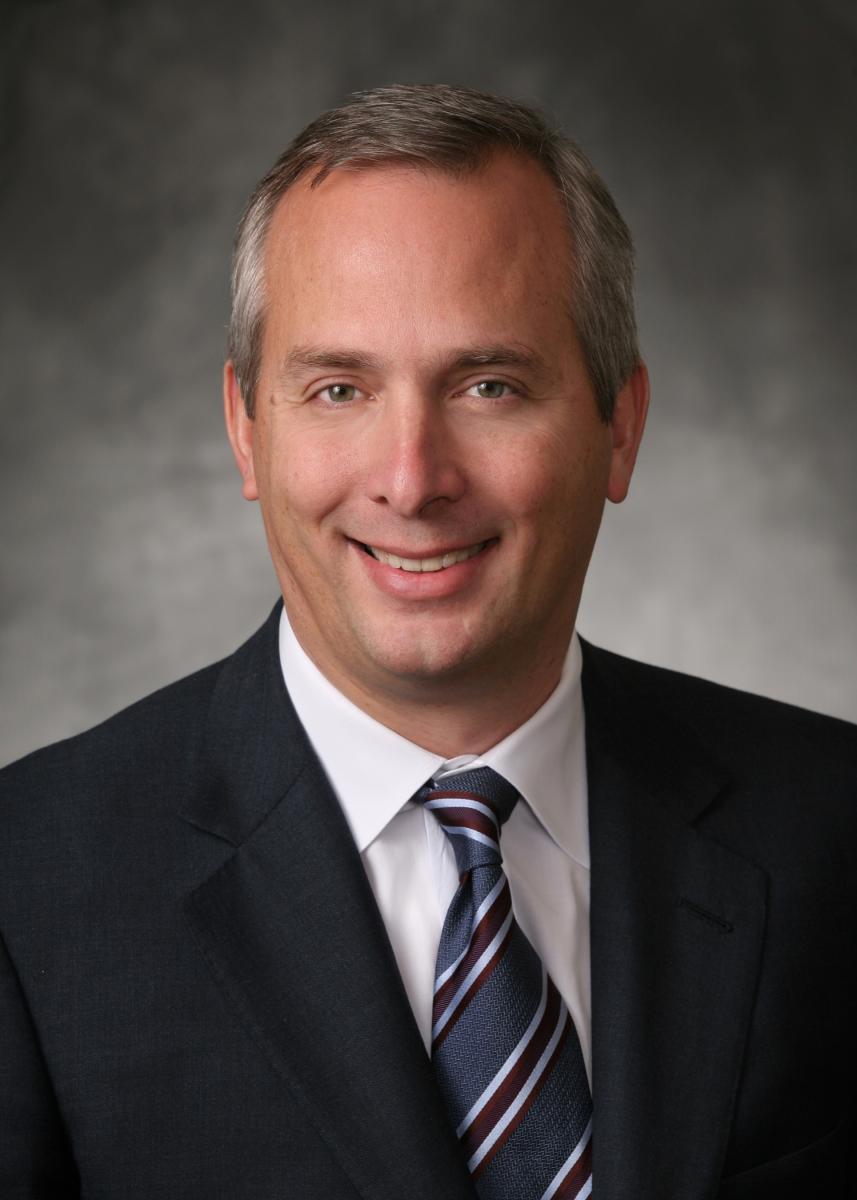 Bobby Tudor, chairman of the Rice Board of Trustees from 2013 to 2020, embodies the best aspirations of the Rice community — a deep commitment to education, a boundless capacity for service and an extraordinary ability to lead and inspire.
Tudor's dedication to Rice began in his student days as a member of Hanszen College and as a student-athlete on the Rice basketball team. After earning a B.A. in English and legal studies, he embarked on a successful career in investment banking, first at Goldman Sachs and then at Tudor, Pickering, Holt & Co., where he serves as chairman. By pairing his keen professional insight with his deep admiration and immense knowledge of the university, he has helped to lead the university into its second century.
In addition to serving on the Rice Board of Trustees for more than a decade, Tudor has been a dedicated member of the School of Humanities and Baker Institute advisory boards, the Rice Management Company, the Association of Rice Alumni Board, and served as president of the R Association. He also served as co-chair of Rice's successful $1 billion Centennial Campaign, the largest and most comprehensive fundraising effort in the university's history. "In whatever he does," wrote one nominator, "Bobby is always considering the betterment of all of Rice University and involving more people in Rice communities."
Equally remarkable is the philanthropic generosity of Bobby and his wife, Phoebe, who have provided sustained support to multiple priorities across campus, including the School of Humanities, Rice School of Architecture, Shepherd School of Music, Glasscock School of Continuing Studies and Baker Institute. Tudor's passionate support of Rice Athletics is exemplified in Tudor Fieldhouse, named in his honor.
As one nominator summed it up, "He is truly an example of what we hope our graduates will be, will contribute and will achieve."
Distinguished Alumni Award
Finis E. Cowan Jr. '51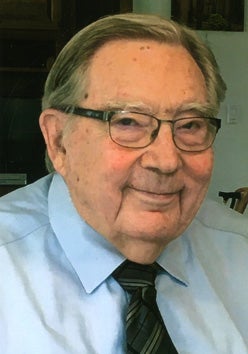 Finis E. Cowan Jr. is a U.S. Marine Corp veteran, a former judge and a highly distinguished attorney. His studies at Rice University and the University of Texas School of Law inspired him to pursue excellence in all of his endeavors.
In the courtroom, Cowan's reputation preceded him. Known for his tenacity, determination and integrity, he battled complicated, high-profile cases and mentored many young lawyers along the way. One nominator described him as "a lawyer's lawyer," adding "he has a reputation for extraordinary commitment to his clients and is known for out-preparing his opponent."
Cowan's initial 20-year career with Baker & Botts ended when he was appointed a United States District Judge for the Southern District of Texas by President Jimmy Carter. After a comparatively short but eventful judicial career, Cowan returned to the practice of law where he continued to handle major litigation until his final retirement some years ago. He has received numerous accolades, including membership in the American College of Trial Lawyers, which only includes one percent of the total lawyer population of any state or province.
Cowan, who describes his Rice education as second-to-none, has led a life of service inside and outside the hedges, including through the military, his profession and his financial support of Rice University. As stated by one nominator, he is "an extraordinary talent, a very able lawyer and a shining paragon of the kind of alumni Rice produces year after year."
H. Ralph Hawkins '76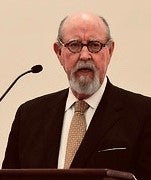 Ralph Hawkins, who earned his Master of Architecture degree from Rice, has made substantial strides in elevating the quality and caliber of work in the field of healthcare architecture. As the former chairman and CEO of HKS Architects in Dallas, he led the firm's growth into multiple markets worldwide and expanded its healthcare group into one of the largest practices in the nation.
Hawkins' strategic direction and leadership style, which one nominator described as "steady, collaborative, clear and direct," has impacted HKS offices around the globe, as well as the broader profession of healthcare architecture. Hawkins holds membership in the AIA College of Fellows, Academy on Architecture for Health and was a founding member of the American College of Healthcare Architects. He was named one of Fortune magazine's "25 Best Bosses" in 2005, Best Executive for a Professional Service Firm by the National American Business Awards and CEO of the Year by the Professional Services Management Journal. He has also received numerous awards for his visionary work, including the American College of Healthcare Architects Lifetime Achievement Award.
"His passion to lean in and help others is as strong as I have ever witnessed in a leader," described one nominator. Hawkins has served and supported the Rice community for years, including through the advisory council of the Rice School of Architecture and as a host of numerous externships and internships. He and his wife, Susan, have also generously supported the School of Architecture's goals to increase faculty research and student international experiences.
Maryana F. Iskander '97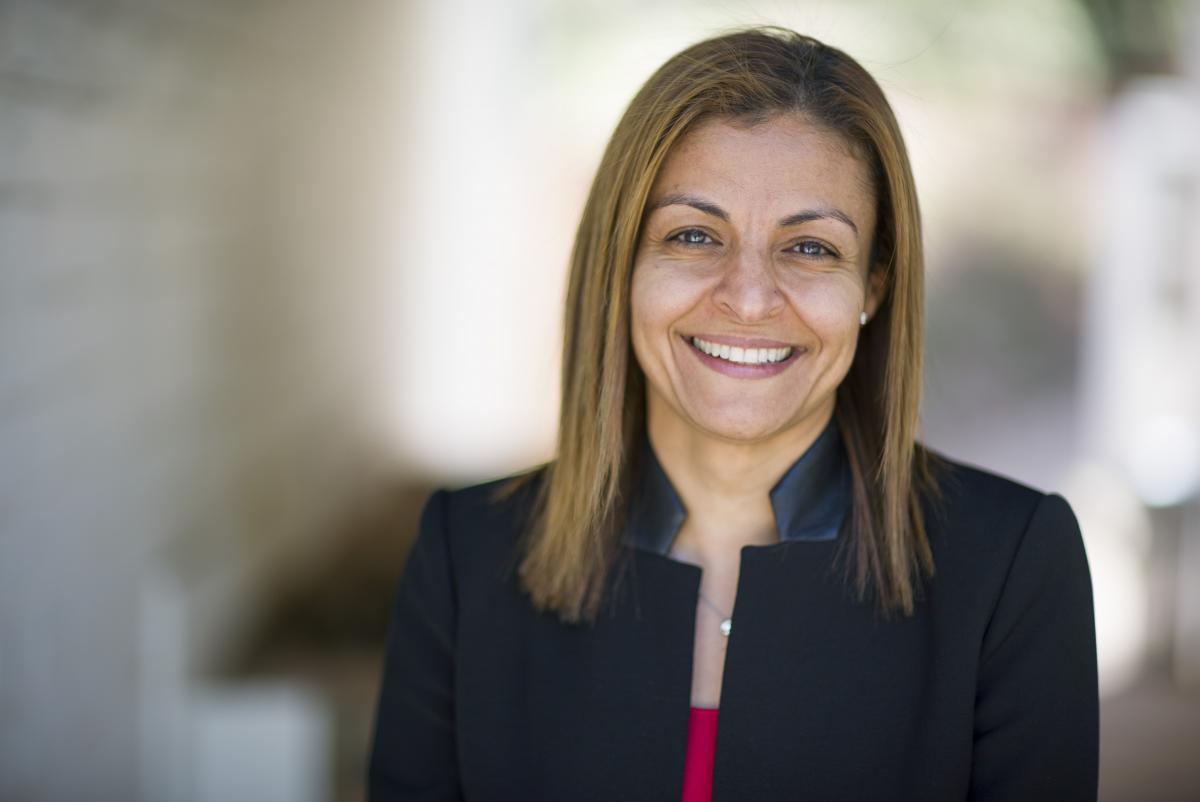 Maryana F. Iskander is a global expert in social entrepreneurship and has advanced the wellbeing of millions of people around the world through her visionary leadership.
A two-term president of the Rice Student Association, Iskander graduated magna cum laude from Rice in 1997 and earned her master's degree from Oxford University as a Rhodes Scholar and JD from Yale Law School. She returned to Houston as advisor to Rice President David W. Leebron, where she helped execute the Call to Conversation that led to the university's strategic plan, the Vision for the Second Century.
During Iskander's six years as COO of Planned Parenthood, the organization's support base grew from 2 million to 11 million. She led global expansion, improved healthcare delivery and oversaw Planned Parenthood online – which now receives 70 million visits per year – to better connect with patients, advocates, donors and policy-makers.
Iskander currently works in South Africa as the CEO of Harambee Youth Employment Accelerator, a social enterprise creating solutions to address the global challenge of youth unemployment. Under her leadership, the organization has supported 750,000 young people and is recognized worldwide for its successful model and impact. In 2019, Iskander received the highly prestigious Skoll Award for Social Entrepreneurship.
"Maryana has combined intellectual curiosity with an unparalleled commitment to excellence," said one nominator. "And along the way, she has mentored and encouraged so many others to think big and try hard things."
Deepak Srivastava '86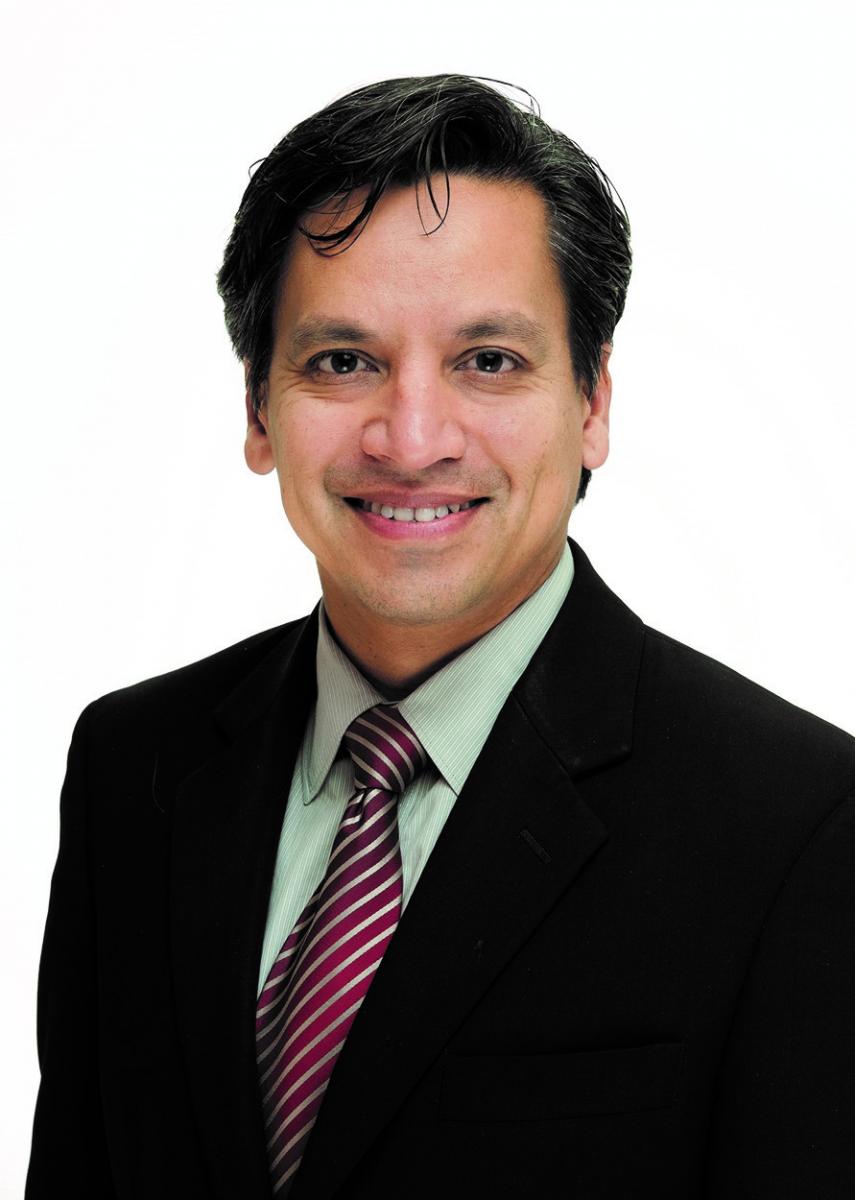 A trailblazer in the field of cardiovascular developmental biology, Deepak Srivastava has tirelessly researched and developed solutions to some of the world's most pressing heart problems.
Srivastava serves as the president of the Gladstone Institutes, a state-of-the-art biomedical research institution in San Francisco, and as director of the Roddenberry Stem Cell Center. His contributions to his field include an increased understanding of the genetic basis leading to congenital heart disease and a potential path for regenerating damaged organs without transplantation. His lab at the Gladstone Institutes is also working to unravel the ambiguities in gene networks that drive normal and abnormal organ development. In addition to his research, Srivastava is also a professor in pediatric cardiology at the University of California, San Francisco (UCSF).
He has earned international recognition, including election into the National Academy of Medicine, the American Academy of Arts and Sciences and the International Academy of Cardiovascular Sciences. Srivastava also serves as the president of the International Society for Stem Cell Research and the nonresident scholar for biomedical research policy at Rice University's Baker Institute for Public Policy.
Srivastava earned his bachelor's from Rice and MD from the University of Texas Medical Branch at Galveston before completing his residency in pediatrics at UCSF and a fellowship in pediatric cardiology at Harvard. One nominator described him as "one of a very small group of people able to work at the forefront of a scientific field at both a basic and medical level and have the leadership skills to guide institutions, trainees and thought leaders."
Meritorious Service Award
William T. Cannady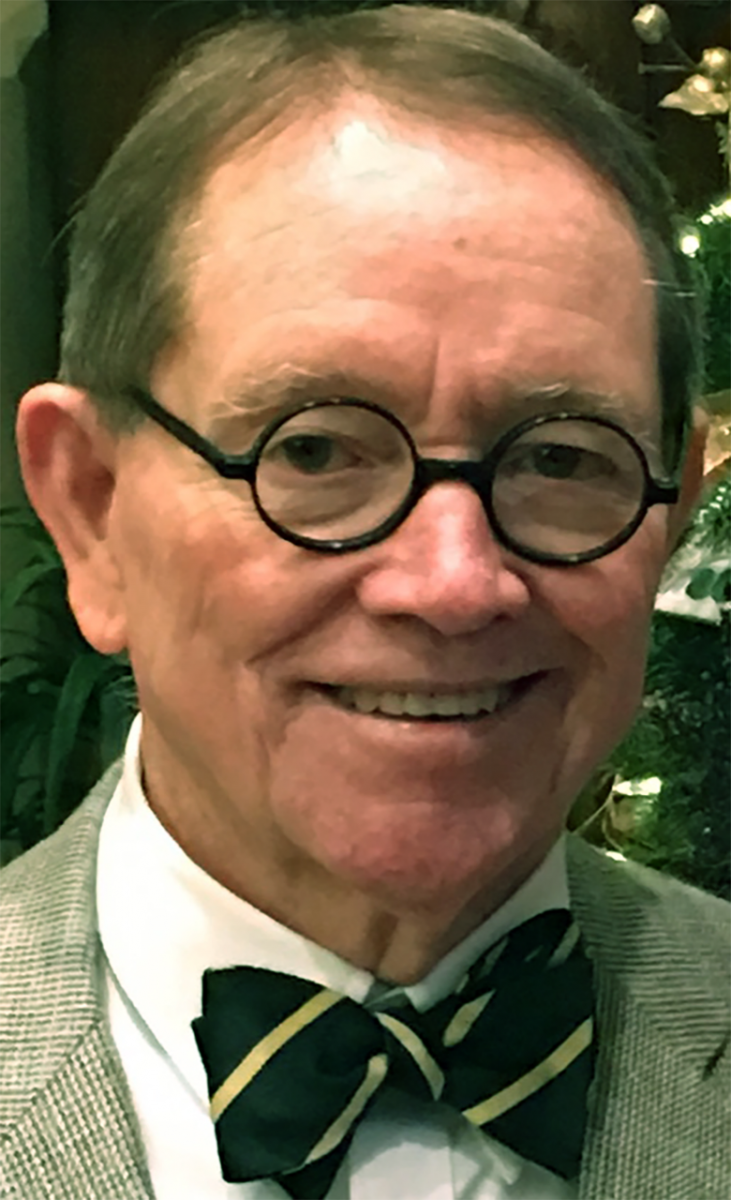 William T. Cannady's impact on the Rice community is as strong, sturdy and creative as the more than 200 projects he has designed in his award-winning architectural career. His expert leadership and unwavering devotion to the university has helped advance Rice's place as a leader in higher education.
Cannady earned his bachelor's degree from the University of California at Berkeley, his master's from Harvard University and completed post-graduate research at the Bartlett School of Architecture in London. He has devoted more than 55 years to Rice, while simultaneously working as a designer and developer in private practice. Never ceasing to push the envelope in pursuit of excellence, Cannady developed an interdisciplinary class for business and architecture students that allowed them to collaborate and develop real-world practices for futures in commercial real estate, allowing them to immediately contribute when they enter the workforce.
Cannady currently serves as professor emeritus in the Rice School of Architecture and also held joint teaching assignments in the George R. Brown School of Engineering and the Jesse H. Jones Graduate School of Business. He is a founding member of the Rice Design Alliance and has served as a member of the athletic and parking committees for many years. Visitors to Rice's faculty club can see his inspired work firsthand; in 1976, he made major additions to Cohen House, which has become a cherished meeting place for Rice professors, administrators, staff members and graduate students. "He's always in motion, always up to ten things, always doing them while thinking about ten more, and does it all with astonishing enthusiasm," described one nominator.
Amy L. Sutton '89 '90 and Gary W. Chiles '86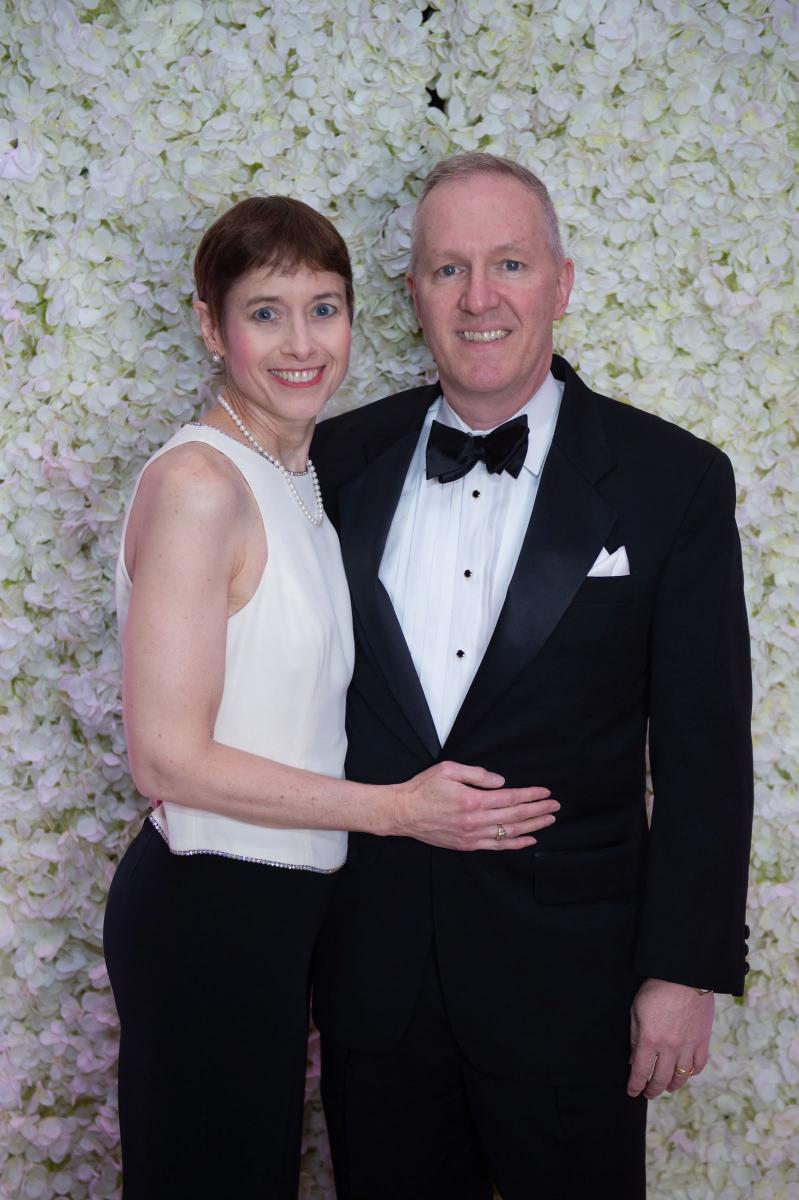 Many Rice couples meet on campus and share a passion for their alma mater. For Amy L. Sutton and Gary W. Chiles, that story holds true, and they have provided unwavering support and service to ensure that the university remains a premier place of higher education and community.
The couple are driving forces behind philanthropy in the Houston community, as well as spearheading initiatives inside the hedges for Rice students and alumni. Current president of the Owl Club Board for Rice Athletics, Gary has served as chair of the Rice Annual Fund steering committee and his reunion class giving committees, past president of the Friends of Fondren Library Board of Directors and member of the Association of Rice Alumni Board. Amy has also been involved with her class giving committees and the Rice Annual Fund. She also currently serves on the advisory board for the Rice 360° Institute for Global Health and is an emerita trustee on the Rice Board of Trustees and former member of the Association of Rice Alumni Board.
Amy and Gary received their bachelor's degrees from Rice, where they were both members of Wiess College. Amy later earned master's degrees from Rice's Jones Graduate School of Business and Golden Gate University, and Gary earned two master's degrees and a Ph.D. from Columbia University.
"Amy and Gary have demonstrated their unmatched passion for Rice through service at the highest levels, and in doing so, they represent the very best of how our alumni can give back to the university," said one nominator.
Samuel L. Jones
As the founding dean of the Shepherd School of Music, Samuel L. Jones has built a legacy that can be heard around the world. His clear vision and inspired teaching amplified the remarkable talent of countless young musicians and provided a foundation for an internationally renowned music program.
From the school's inception in 1974, Jones was unyielding in his belief that the curriculum should cultivate students' talents while providing the unique educational opportunities of a prestigious university. As one nominator described, "Sam created a culture where the academic life of the university was embraced and welcomed in a way that no other music school really had done before, and he focused on building the best faculty and admitting the best students as the top priority." Four decades later, the Shepherd School is a leader amongst its peers, producing Pulitzer Prize and Grammy Award winners and Carnegie Hall performers.
Jones built the Shepherd School from the ground up and served at its helm for its first six years from 1974 to 1982. He continued to teach until his retirement in 1997, motivating and educating some of the most recognizable musicians in the world of music. After retiring, he served as composer in residence for the Seattle Symphony for 14 years, the longest such appointment on record. He continues to serve as professor emeritus at Rice.
One nominator described him as "a brilliantly clear and communicative conductor, an effective teacher of the most advanced music theory and orchestration, a composer of direct and heartfelt orchestral music, and a warm and supportive friend."
Gloria Meckel Tarpley '81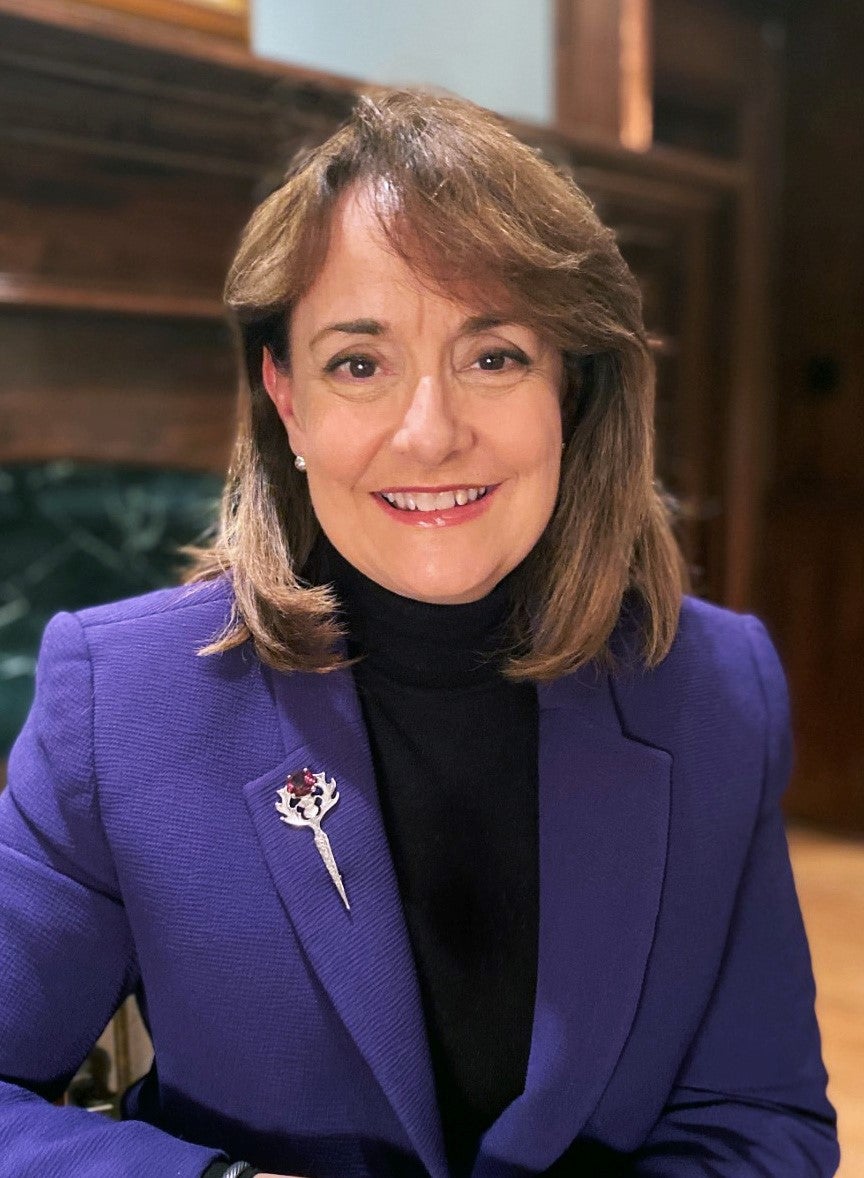 Through her notable involvement within Rice's alumni community, Gloria Meckel Tarpley has provided steadfast, instrumental leadership and support for the advancement of the university and its former students.
Tarpley, a former president of the Association of Rice Alumni, has served as a nominating committee chair for the School of Social Sciences Advisory Board, as a member of the Rice Board of Trustees, and as trustee emeritus on the buildings and grounds and public affairs committees. She is also serving this year as a member of the search committee for the new Rice Dean of Social Sciences. For both her commitment and composure, one nominator described her as "a volunteer we wish we could clone."
Although her work ethic suggests she can be in two places at once, Tarpley splits her time between campus and her home in Dallas, bringing the spirit of unconventional wisdom and inspired thinking into her volunteer efforts with Rice committees and the Dallas alumni regional group, where she has previously served as president. A strong proponent of local engagement, her efforts have made Dallas home to one of the most active alumni groups outside of Houston. "You would be hard-pressed to find any volunteer role she has not performed or any part of the university that has not benefitted from her guidance and thoughtful dedication to Rice's success," wrote one nominator.
Tarpley received her bachelor's degree from Rice in 1981 before graduating from the University of Houston Law Center in 1984. She practiced law as a trial attorney for many years, rose to become partner in her firm and then engaged full-time in volunteer efforts. Over a 10-year period, she served as member and later the chair of the City of Dallas Planning Commission, where she has hosted numerous externships for Rice students in the School of Architecture. She currently serves as a member and secretary of the DFW International Airport Board of Directors, in addition to serving on other non-profit boards in Dallas. She is married with two children, one of whom is a 2012 Rice graduate.