Traveling Owls
The Rice Alumni Traveling Owls program serves as a catalyst for lifelong learning and strengthens bonds between Rice University alumni and friends. With a commitment to education, engagement, exploration and excellence, the Traveling Owls program is designed to create exciting intellectual itineraries unlike any other travel opportunities, while sustaining enthusiasm for knowledge and building relationships among fellow Owls.
Why Traveling Owls?

Education
Lecturers and enrichment guides facilitate a fascinating educational expedition. They lead excursions, provide in-depth insights and offer programs to broaden horizons. Many trips are led by distinguished Rice faculty members, who offer their own perspectives.
Engagement
With exclusive gatherings, programs and receptions planned for each trip, travelers enjoy the fellowship of Rice enthusiasts, establish new friendships among peers and have the opportunity to engage with talented Rice faculty and guest speakers who help guide the journey.
Exploration
Enjoy the perks of group travel that are unavailable to independent travelers: from exclusive visits to world-renowned landmarks and private tours of museums and cultural sites, to all-inclusive trips, to some of the world's most luxurious destinations.
Excellence
From securing the finest of accommodations to planning exclusive events and destinations throughout each tour, our partners provide a superior travel experience time and again. This commitment to excellence ensures our Traveling Owls have the journey of a lifetime.
Educational Travel Consortium (ETC)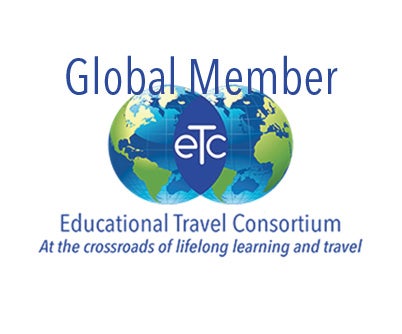 The Rice Alumni Traveling Owls is a proud member of the Educational Travel Consortium (ETC). ETC is a membership organization dedicated to promoting lifelong learning through travel and advancing the field of alumni and affinity travel. ETC and its annual Educational Travel Conference offer professional development, mentoring, and networking opportunities for the travel planners at alumni associations, zoos, museums, cultural, and conservation organizations who are responsible for the planning, management and/or marketing of alumni, member, and donor travel programs, as well as the tour operators, travel suppliers and country/regional destinations serving this sector of special-interest and lifelong-learning group travel.