Established by the Association of Rice Alumni in 2005, the Builders Award honors recent alumni who have made outstanding contributions to Rice since graduation.
Past winners include notable regional alumni leaders, Annual Fund volunteers, affinity group trailblazers and other recent alumni who are committed to supporting Rice and its community of students and alumni through their dedication of time, talent and energy. Each has demonstrated one or more of the following:
Sustained support of the Rice community through meaningful service and involvement.
Provided guidance and leadership to current Rice students and/or fellow alumni.
Enhanced the reputation of the university by representing Rice's core values of respect, integrity, community and excellence.
Dedicated time, talent and energy to advance the Rice community.
We invite you to recognize alumni who have graduated in the last 10 years who are building a better future for the university by nominating candidates for the award. Please submit a nomination.
Background Image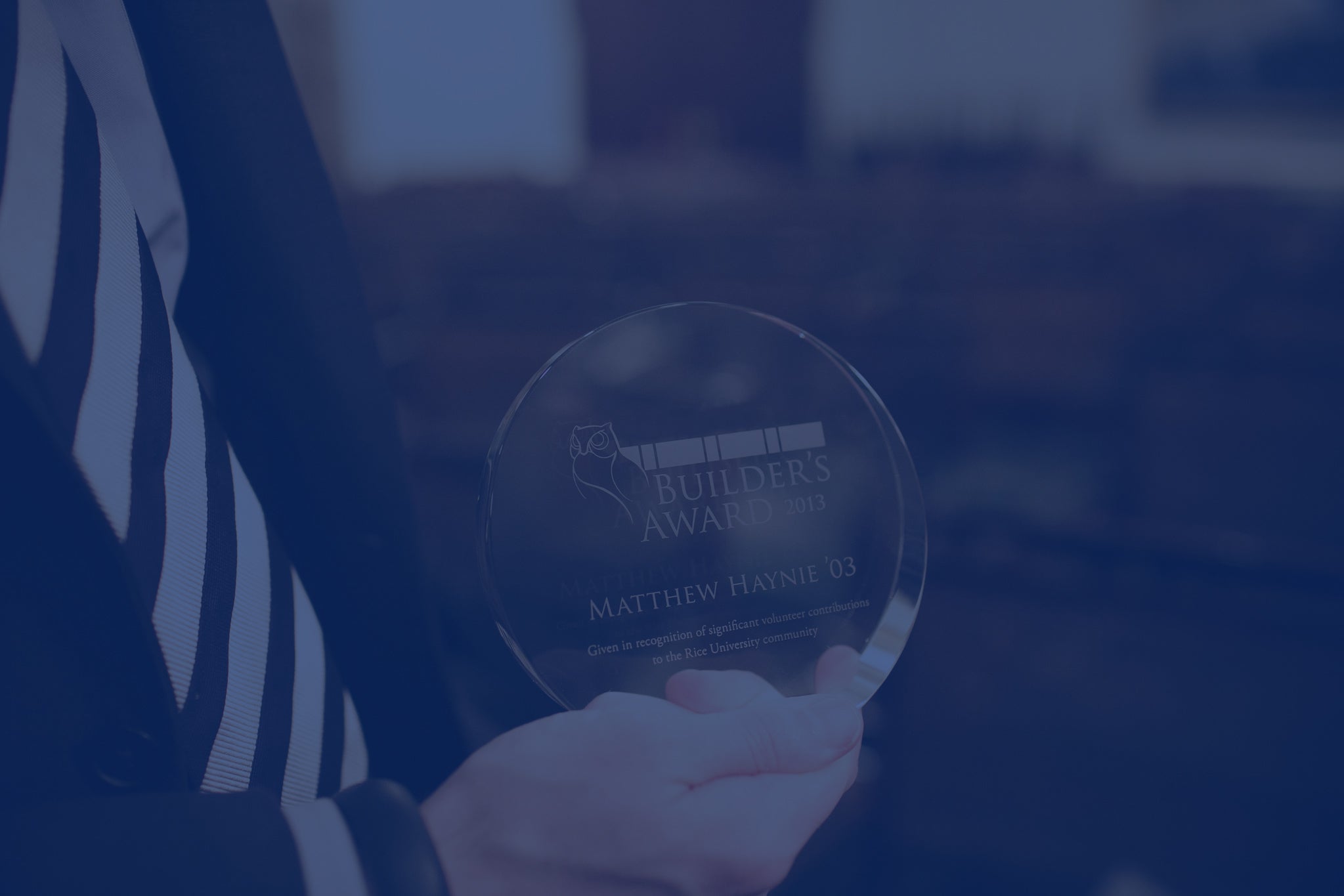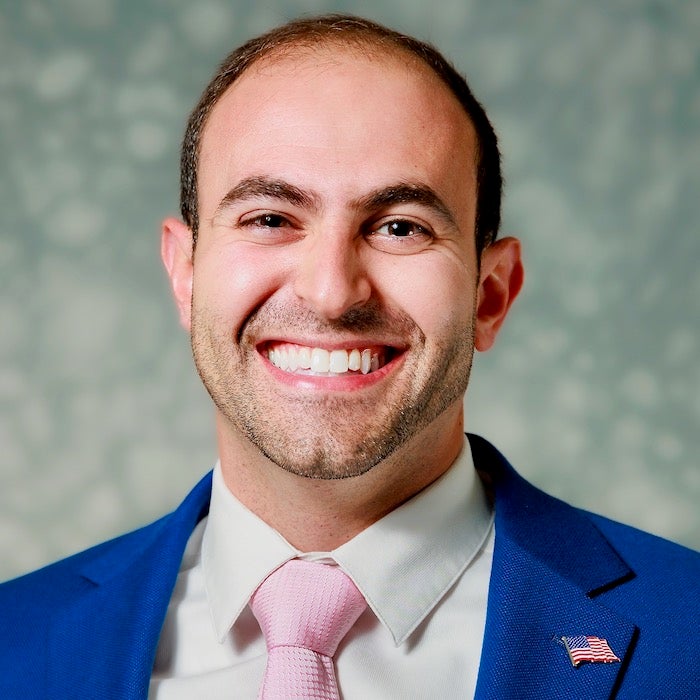 Tawfik Jarjour '12
Tawfik Jarjour '12 has been an unwavering advocate for Rice University since his days as a student leader. Instrumental in the formation of AI Houston and Rice's Innovation efforts, Tawfik has also been a steadfast board member of the Rice Center for Career Development. Now at Accenture, he continues to invest in the Rice community through leadership roles in the Baker Institute and the Praying Rice Owls Alumni Affinity Group. His service has earned him numerous accolades, including the Sallyport Award and Davoudi Emerging Leader Scholarship. Tawfik is most proud of his work impacting the lives of students through the Rice Associates program (McMurtry) and numerous externships hosted at Rice.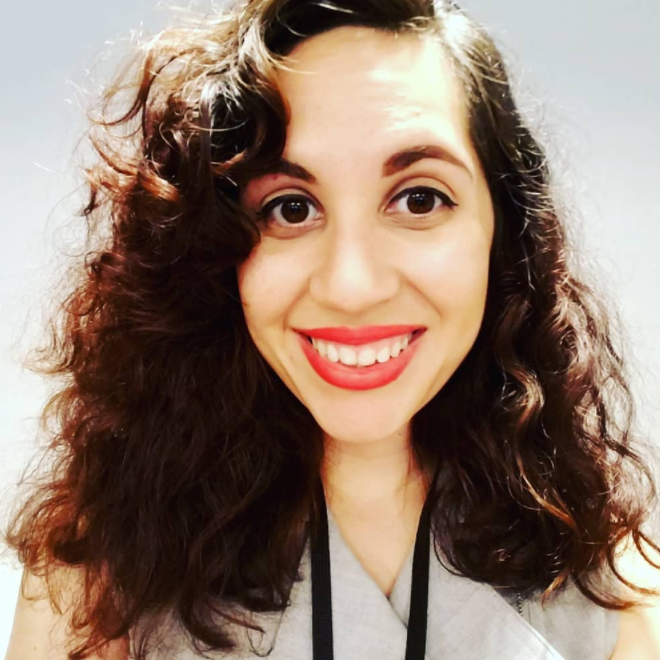 Fernanda Razo '14
Fernanda Razo (Jones '14) graduated with a B.A. in Psychology from Rice and served as president of the Society of Latino Alumni of Rice from 2019 to 2023. She led efforts alongside dedicated volunteers and Development and Alumni Relations team members to host the Raíces a Ramas Gala to celebrate over 50 years of Latinx life at Rice and raise enough funds to establish an endowment to support Hispanic and Latinx leadership and cultural enrichment at Rice.
Fernanda is in her tenth year as an educator and currently teaches 12th grade math in Spring Branch ISD. In 2021 she earned National Board Certification in Early Adolescent Mathematics and shortly thereafter joined the Texas National Board Coalition for Teaching (TXNBCT) where she began to expand her impact by mentoring teacher candidates and leading cohorts of professionals pursuing National Board Certification.
Past Honorees
Explore the history of the Builders Awards with a complete list of honorees dating back to the inaugural ceremony in 2005.