Bryan Guido Hassin '01, '02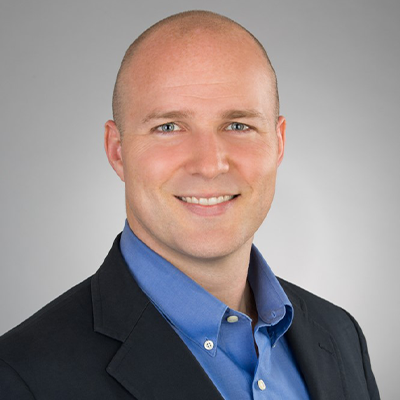 Past- President, ARA Board
Cofounder and CEO, Smart OES
BBS 2001, Rice University
MSC 2002, Rice University
MBA 2008, IMD

Term as Past- President ends: 2022

Get to Know Bryan
Executive Biography

Bryan Guido Hassin (Lovett '01) is an energy technology entrepreneur and global startup leader. He is Cofounder and CEO of Smart OES, a rapidly growing IOT startup that uses artificial intelligence and behavioral science to optimize the energy use of large buildings and electrical grids. Passionate about aligning economic value with social value, he is also a Founding Director of givewatts.org, which deploys solar energy resources to schools and clinics throughout East Africa. Previously he has led IOT businesses around the world, including Poken, R7 Solutions, and Antmachine Technologies.

Bryan received his MBA with Honors and Leadership Distinction from IMD in Lausanne, Switzerland. He has a Master's in Computer Science and undergraduate degrees in Computer Science and Electrical and Computer Engineering from Rice, where he played football for the Owls and later served as Entrepreneur in Residence. Bryan's greatest achievement by far has been marrying Katie Barrett (Lovett '04), with whom he co-chaired Rice's Centennial Homecoming & Reunion.

What part of serving on the ARA Board are you most excited about?

Rice is at the precipice of truly transformational times. With significant new developments in the student experience, groundbreaking research, and leading the way for collaborative innovation in the City of Houston - all while becoming ever more accessible via the Rice Investment - Rice is poised for great things and I can't imagine a more exciting time to serve Rice and its graduates. I hope to help our thousands of alumni stay connected to our alma mater during these dynamic times.

What is your favorite "Only at Rice" memory or story?

During my third year as an undergrad at Rice, Mark Ditman (Associate Vice President for Housing and Dining) was trying to sell the student body on the concept of serveries on campus. One of his principal selling points was that, because food would be prepared on-site at the colleges rather than cooked in the Central Kitchen and then shipped around campus to be served hours later. there would be many more vegetarian options available via the servery model, especially fresh produce. I would always razz him on this point, asking, "Mark, what about the MEAT?" So, for my 21st birthday, he organized a MEAT BUFFETT at Lovett College. We had 21 different kinds of meat available - ribs, steak, chicken, lamb, you name it - and nary a vegetable to be found! After that euphoric experience, Mark had my vote to do whatever he wanted with serveries! Only at Rice would someone use carnivorous excess to sell a more vegetarian-friendly future - unconventional indeed, but it worked!

If you could give one piece of advice to Rice students, what would it be?

Nearly two decades after graduating, I find that the most valuable things I have taken from my time at Rice are not the [considerable] knowledge I learned in the classroom but rather the lifelong relationships I developed with incredible people and the unique experiences I had on campus. In hindsight I may have spent too much time locked in my room pulling all nighters and not enough time breaking out of my college and major bubbles. I'm not suggesting that students slack off academically, but maybe consider dropping that fourth major and start a club instead. Or engage faculty and university leadership (You will find few universities at which world renowned academic leaders are so accessible to students!) with some audacious idea you have. Or sneak onto the roof (Note: not officially condoned by Rice!), gaze at the stars in the big Texas sky, and ponder the mysteries of the universe with your amazing, diverse, smart, talented, interesting friends. Spoiler alert: 20 years later you will remember THAT kind of all nighter much more so than your ELEC problem set. Rice has done the hard work of surrounding you with incredible people and opportunities; don't let them pass you by!