Thank you to all the parents and families who joined us on campus Sept. 29-30 for Rice Families Weekend!
Families Weekend gave parents, families and loved ones an inside look at the unique Rice experience through engaging lectures, campus tours, our family tailgate and much more.
You can stay informed and involved through a collection of resources specifically for Rice parents and families. In addition, many parents also contribute philanthropically to Rice to ensure that Owls have every opportunity to learn and lead, both on campus and beyond. Learn more about these opportunities, including how to join the Rice Family Fellows program.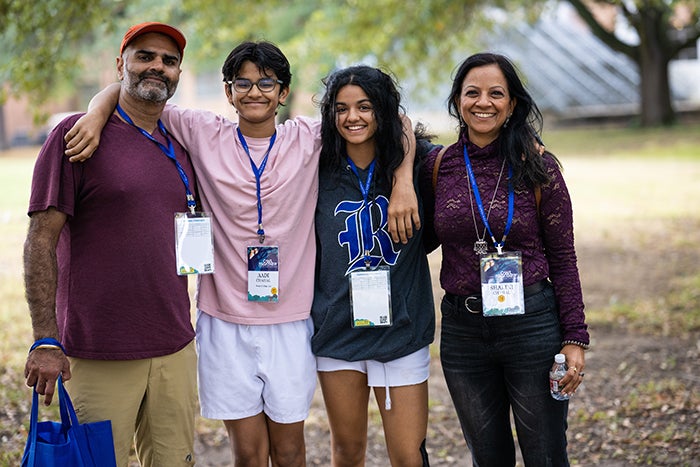 Featured
Events
Residential College Breakfast
A Conversation with Dean of Undergraduates Bridget Gorman
Academic Schools Reception
Student Leadership Forum
Center for Teaching Excellence Showcase – Faculty Lectures
Family Tailgate
Rice vs. East Carolina Football Game