A Note from ARA President Monique Shankle '86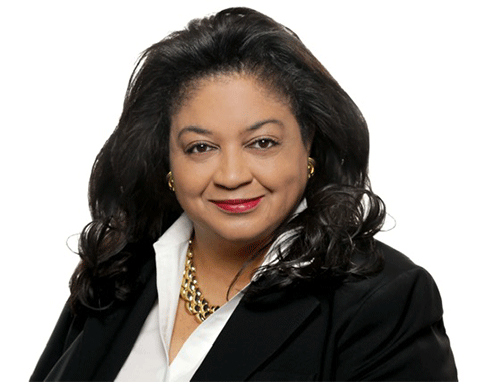 Dear Rice Owls,
In my time as Association of Rice Alumni (ARA) president, I've learned that behind every Owl is a story, and behind every story is another reason to love Rice University. The Rice community means many different things to many different people, and it's wonderful to watch that love grow as students become alumni.
My own love for Rice blossomed in the classroom. Between the pages of textbooks and with each intellectual discussion in lecture halls, I felt invigorated and energized. While the academics challenged me, the Rice community supported me. My Rice pride flourished within the walls of Hanszen College, where I met friends that became family and felt encouraged to be myself. Recently, I learned about a special initiative by my former college known as "Hanszen Heart." A spirit of selfless service and a culture of kindness among our college and campus communities, "Hanszen Heart" is an active commitment to supporting one another, building each other up, lending a helping hand and giving back.
While my fellow Hanszenites coined a catchy term to describe those ideals, the truth is that these are core values taught and honored across campus and throughout our global community. Rice students, alumni, families, faculty and staff are motivated by the opportunity to make a difference in the lives of others and ultimately make the world a better place. It's this commitment to the greater good that inspired the ARA to launch a new endeavor, Rice Day of Service, on April 23. Rice Day of Service gives you the opportunity to team up with Owls in your city, step up in a spirit of service and volunteer in unique ways to help your local community. More details will be announced soon.
The importance of community is rooted in the grounds of our university. The Association of Rice Alumni (ARA) strives to ensure every member of our community feels welcomed and supported. That feeling begins when a student steps on campus. On Jan. 25, the Rice Board of Trustees announced plans to redesign the Academic Quadrangle as recommended by the Task Force of Slavery, Segregation and Racial Injustice. The ARA supports this decision and encourages you to submit questions or feedback through the Board's portal.
Later this spring, we'll celebrate an 85-year tradition of honoring alumni and friends in the Rice community for their commitment and dedication to our university. The 2022 Laureates Awards will be held May 7 and celebrate distinguished individuals. A full list of our awardees will be announced soon.
When I talk to 100 alumni, I hear 100 individual reasons for loving our university. It's one of my greatest joys of being able to connect with so many of you around the world. As you read this issue of the All-Alumni Newsletter, I encourage you to think about why you love Rice. Your reason, whatever it may be, is unique and important to our community as a whole.
Sincerely,

Monique Shankle '86
Association of Rice Alumni President