The Association of Rice University Black Alumni (ARUBA) provides opportunities for Rice's Black alumni, students, parents, faculty and staff to fortify relationships and develop new connections with each other and with the Rice community. We strive to stimulate intellectual and social participation, encourage contributions to the university's ongoing efforts to enhance diversity and strengthen the bond of understanding between the university and its Black alumni community.
ARUBA hosts multiple events and programs throughout the year, including regional happy hours and mixers, cultural and learning opportunities, networking programs, an annual homecoming event and various activities with the Black Student Association.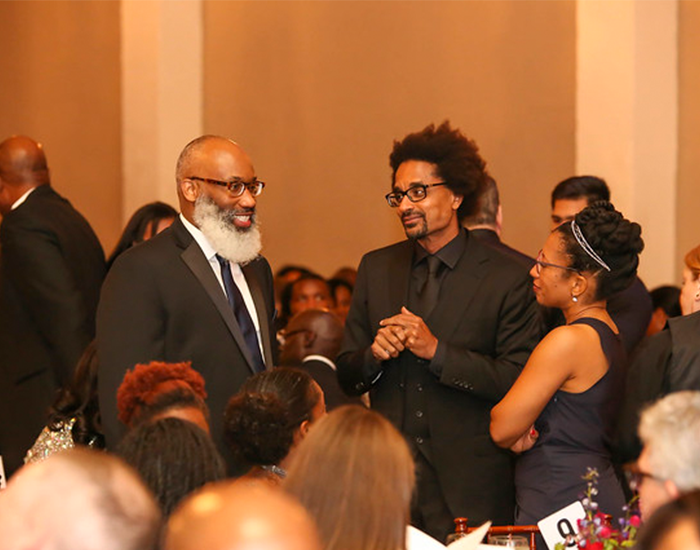 Give Back to ARUBA
If you are interested in supporting ARUBA's programming for the Black Alumni Community by making a financial contribution, please visit giving.rice.edu and be sure to indicate that your gift should go to the "Association of Rice University Black Alumni G83007-057000" in the "Special Instructions" field of the giving form.
Please also consider donating to the ARUBA Legacy Endowment Fund, which supports Black undergraduate life at Rice. To contribute, please visit riceconnect.rice.edu/donation/Rice-OMA and select "ARUBA Legacy Endowment Fund" in the "Designation" field. The fund is administered by the Office of Multicultural Affairs under the Dean of Undergraduates and supports initiatives that further ARUBA's mission, such as:
Enhanced support for student organizations, study abroad programs and other student-oriented opportunities.
Expenses related to student internships, externships and job searches.
Enhanced programming to assist in retaining Black students at Rice.
Funding for guest faculty lecturers and speakers who will enhance learning opportunities for Black students or present culturally relevant topics.
Volunteer Leadership
Our ARUBA board of directors hold two-year terms and meet quarterly to plan and organize functions. They are selected by a committee consisting of Rice staff members and representatives of the ARUBA community that currently serve on the board of directors for the Association of Rice Alumni. Elections for our board occur every spring, and the call for nominations include a nomination form and letters of recommendation.
Want to stay connected to ARUBA?