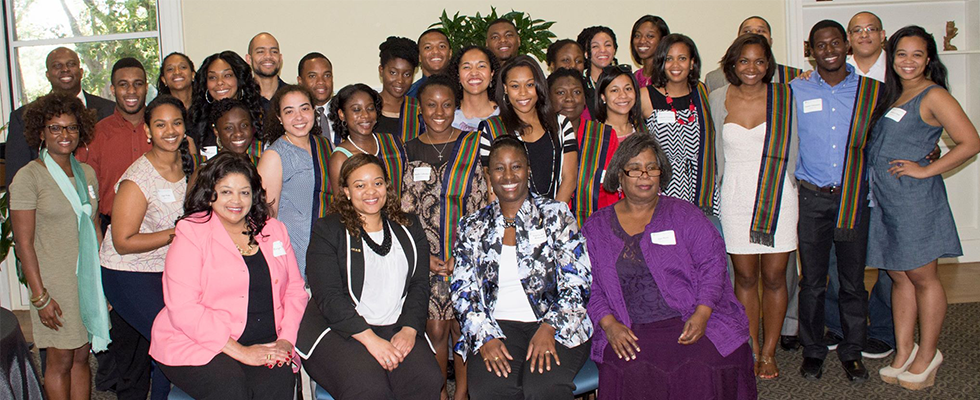 The Association of Rice University Black Alumni (ARUBA) provides opportunities for Rice's black alumni, students, parents, faculty and staff to reinforce old relationships and develop new relationships with each other and with the Rice community as a whole. We strive to stimulate intellectual and social participation, encourage contributions to the university's ongoing efforts to enhance diversity and strengthen the bond of understanding between the university and its black alumni community.
ARUBA hosts multiple events and programs throughout the year, including:
Regional happy hours and mixers.
Cultural and learning opportunities.
Networking programs.
An annual homecoming event.
And various activities with the Black Student Association.
If you are interested in supporting ARUBA's programming by making a financial contribution, please visit giving.rice.edu and be sure to indicate that your gift should go to the "Association of Rice University Black Alumni G83007-057000" in the "Special Instructions" field of the giving form.
Volunteer Leadership
Our ARUBA board of directors hold two-year terms and meet quarterly to plan and organize functions. They are selected by a committee consisting of Rice staff members and representatives of the ARUBA community that currently serve on the board of directors for the Association of Rice Alumni. Elections for our board occur every spring, and the call for nominations include a nomination form and letters of recommendation.
ARUBA is currently seeking nominations for leadership for the 2020-2022 term. The deadline for submitting nominations is Oct. 16, 2020.
Self-nominations are welcomed and encouraged. ARUBA is seeking dedicated alumni who are passionate about the organization's mission and can dedicate the time and effort necessary to fulfill their position. ARUBA leadership positions can be filled by alumni regardless of their geographic location.
Learn more about ARUBA Board responsibilities and open positions for the 2020-2022 term. Nominations for a leadership position or committee member role should be submitted via the ARUBA Nomination/Interest Form by Oct. 16, 2020.
Chair: Jamila Mensah '00
Chair-Elect: TBD
Past Chair: Monique Shankle '86

50 Years of Black Undergraduate Life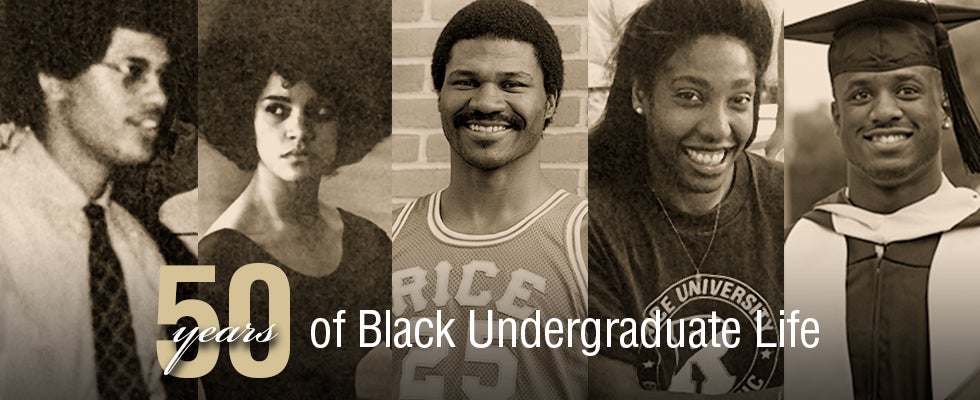 In celebration of 50 years of black undergraduate life, Rice University, in conjunction with the Association of Rice University Black Alumni (ARUBA) and partners across campus, featured a yearlong series of events designed to reflect upon Rice's history, to celebrate cultural heritage and inclusiveness, and to foster the exchange of ideas across generations.