Beverly Bian '04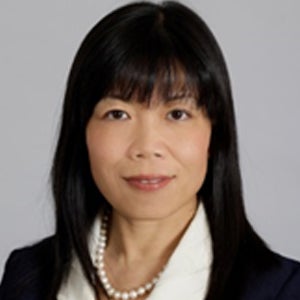 Business Development Executive/China Practice Co-leader, Moss Adams
B.A, 1994, Peking University
M.A. 1998, Purdue University
MBA 2004, Rice University


ARA Board term ends: 2025

Get to Know Beverly
What part of serving on the ARA Board are you most excited about?

I'm most excited for the opportunity to help strengthen the Rice community on the west coast; specifically, within the technology industry as well as internationally. I've had the good fortune of both working and living in China, Texas and California. This has allowed me to cultivate a global mindset - one that embraces and appreciates the perspectives of others from diverse backgrounds.

What is your favorite "Only at Rice" memory or story?

The memory that stands out to me the most demonstrates just how much Rice cares about its international students. Rice provided a speech-language pathologist for me and other international students. We felt incredibly supported as Rice understood our desire to integrate more easily into American culture; and, to speak with both clarity and confidence.

If you could give one piece of advice to Rice students, what would it be?

Bond as much as you possibly can with your classmates, professors and Rice network. You may not remember what you learned in class years later; however, the friendships that you make will last a lifetime.