Anudeep Jain '85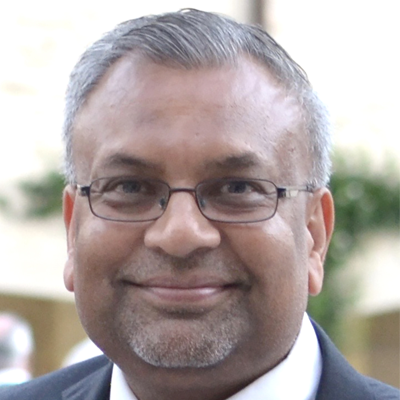 Physician, Synergy Radiology Associates
BA 1985, Rice University
MD 1989, University of Texas Medical School Houston

ARA Board term ends: 2021



Get to Know Anudeep
What part of serving on the ARA Board are you most excited about?

Engaging with my fellow Rice alumni to constantly improve the Rice experience for everyone as well as helping in the implementation of the university's V2C2 strategic vision statement (Vision for the Second Century, Second Decade).

What is your favorite "Only at Rice" memory or story?

I have a myriad of "Only at Rice" memories. By far, meeting my future wife who was a fellow classmate of mine at rival Lovett College, tops the list. Rice has provided me with so many wonderful life long partnerships…ranging from friends, mentors, spouse, etc. My life is truly blessed to have made these invaluable Rice relationships!

If you could give one piece of advice to Rice students, what would it be?

Devote ample time to life outside the classroom… Rice is so much more than lectures and coursework. Engage with classmates, faculty, friends, residential college life, the beautiful Rice campus and the city of Houston. Never again will you be afforded such precious opportunities. Your mind will be enriched in countless ways.

Share a positive experience or outcome you've had via Sallyportal.

I facilitated a mini medical externship in the field of radiology for a Rice student. The student "shadowed" me in the radiology department of the hospital. Later that year, she was accepted into medical school and wrote me a "touching" thank you note about how she fondly discussed this shadowing experience during her medical school interviews.