Carol Der Garry '83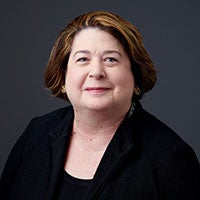 CPA, U.S. Securities and Exchange Commission in Miami, FL
BA 1983, Rice University
MBPM, MACCO 1985, Rice University

ARA Board term ends: 2023


Get to Know Carol
Executive Biography

Carol Der Garry holds bachelor's degrees in managerial studies and psychology from Rice University, as well as two master's in business and public management and accounting. She is a CPA, licensed in Texas and California, and has 35 years of professional experience. She lives in Arlington, Virginia, and is an Accountant at the U.S. Securities and Exchange Commission in Miami, FL. Previously, she has worked with the Division of Enforcement and Investigation at Public Company Accounting Oversight Board, FTI Consulting, RSM McGladrey, the U.S. Securities and Exchange Commission, Arthur Andersen and Cooper Industries. She currently serves on the Board of Trustees of Foxcroft School, an independent boarding school for girls in Virginia, and was formerly a member of the Junior League of Washington Board of Directors. She also leads the Washington, D.C., alumni group for Rice's Jones Graduate School of Business. Born and raised in Venezuela, Der Garry is proficient in Spanish, and her passions include travel and opera.

What part of serving on the ARA Board are you most excited about?

I am excited about serving on the Board with other passionate alumni to enhance the Rice alumni experience. I am also excited to be representing alumni of Rice's Jones Graduate School of Business.

What is your favorite "Only at Rice" memory or story?

I loved the college system that afforded us the opportunity to make great friends and provided non-academic leadership opportunities.

If you could give one piece of advice to Rice students, what would it be?

Take advantage of life outside the hedges; Houston has so much to offer!