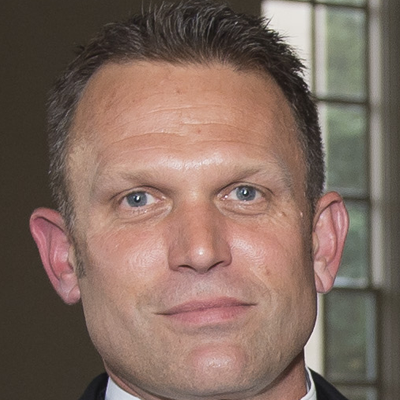 President, Oak Tree Property Care
Fairfax, VA
BA 1991, Rice University
Ara board term ends: 2019
Get to Know David
What have you found to be most rewarding about serving on the ARA Board?
The ability to interact with such an accomplished and intelligent group of individuals, each with unique backgrounds, interests, and experiences. All of whom are engaged and committed to the advancement of the institution we all love, Rice University.
What is your favorite "Only at Rice" memory or story?
Only at Rice can a group of students in the dark of night using Mechanical Engineering principles and fairly primitive materials flip around the Statue of our Founder, much to the surprise of all, only to have the University pay a contractor a princely sum to change it back and do more damage to the statue and the supporting structure than the original "perpetrators"….
If you could give one piece of advice to Rice students, what would it be?
Standard and boring, but while young and relatively unencumbered pursue you passion or passions. Work as hard as you are able to, you may be surprised at what you can achieve.. relish the ability to do so, as there will come a day far too soon when life gets considerably more complicated…:)
Share a positive experience or outcome you've had via Sallyportal.
I have been able to reach out to alumni thought "lost" and plan on using it soon to do some due diligence on a small charity in the Philippines via the Sallyportal network.