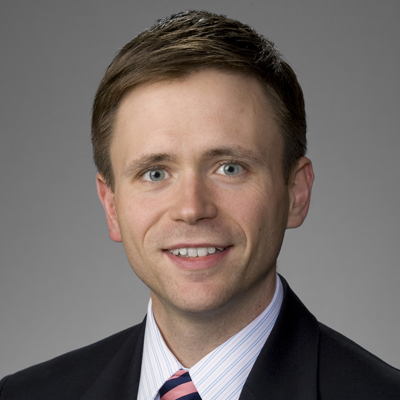 Past President, ARA Board
Senior Counsel, American Petroleum Institute
Washington, DC
BA 2003, Rice University
MLitt 2005, University of St Andrews
JD 2008, George Washington University
Term as Past President ends: 2019
Get to Know Matt
Executive Biography
As a student at Rice, Matt Haynie was Student Association president and received both the Rice Outstanding Senior Award and Will Rice's Gilbert Cuthbertson Service Award. After earning a B.A. in 2003, he was a Rotary Foundation Ambassadorial Scholar to the University of St. Andrews in Scotland, where he earned a master of letters in Shakespeare studies. In 2008, Matt earned a J.D. from George Washington University, where he was awarded the GW Alumni Association Prize. Matt's alumni volunteer work has included serving on the Washington, D.C., alumni planning committee, through which he has helped coordinate numerous events. He also interviews prospective students for Rice Alumni Volunteers for Admission, co-chaired his five- and 10-year reunion giving committees, served on the Rice Centennial Commission and was an ARA Board member. He currently serves on the Rice Annual Fund Steering Committee and Rice's Initiative for Students Commission. Matt is senior counsel for the American Petroleum Institute (API) where he provides legal advice on a variety of oil and gas industry issues. Before joining API, Matt was an attorney at an international law firm in D.C. and served as a judicial clerk for the Honorable Clayton Greene Jr. on the highest state court in Maryland.
What have you found to be most rewarding about serving on the ARA Board?
I could point to so many different things, but most rewarding for me has been our engagement with university leadership to advocate on behalf of our alumni. In recent years, supported by the incredible work of the Alumni Relations staff, we have shown more and more that the ARA Board is an important partner with respect to the university's future. Part of that work has been building stronger ties with the Office of the President, the Board of Trustees, student leaders and many others all over campus. We have seen that engagement reflected in key university initiatives, including the V2C2 and the Rice Investment. I've been so proud of the work we've done to demonstrate our value to the university, and that work has produced real results.
What is your favorite "Only at Rice" memory or story?
I always think of college theatre as being "Only at Rice." I have so many great memories that I can't point to just one favorite. I was involved with shows all over campus, from the Baker commons to game rooms, dining rooms and basements. I had the chance to perform with a few people who went on to be professional actors, but more often with future engineers, scientists and doctors. As a director, I got to manage a staff, work with a budget and coordinate with college government. College theatre is a great example of how many chances Rice students have to try new things and learn leadership skills in surprising ways.
If you could give one piece of advice to Rice students, what would it be?
Take advantage of all the amazing opportunities that Rice gives you. You may never have so many chances to try things that you never thought you'd try, learn from some of the most brilliant people in the world and make a real difference through a wide variety of leadership roles. At the same time, don't forget to take time to relax and really enjoy living on a beautiful campus, in an exciting city, with some of the best friends you'll ever have. You'll be a Rice alum out in the real world soon, and Rice prepares you for when that day comes. In the meantime, enjoy the incredible experience of being a Rice student!