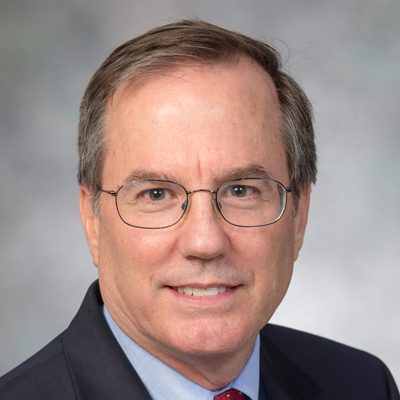 Senior Program Advisor, Center for Energy Studies, Baker Institute for Public Policy, Rice University
Houston, TX
BA 1975, Rice University
MA 1979, Rice University
PhD 1980, Rice University

ARA Board term ends: 2020
Get to Know Michael
What part of serving on the ARA Board are you most excited about?
I look forward to collaborating with other Board members who have a strong commitment to Rice and to increasing the connections of alumni with Rice and with current Rice students.
What is your favorite "Only at Rice" memory or story?
Only at Rice could you have a group Frisbee throw at midnight on the beautiful and well-lit lawn in front of Lovett Hall.
If you could give one piece of advice to Rice students, what would it be?
I would advise students to become proficient in reading and speaking a foreign language while at Rice. It will help you understand different cultures and enhance interactions with those cultures as part of your work or travel. It is difficult to find the time to learn another language later in life (or to train your ear to understand another language) and with the world economy becoming more interconnected, you will wish you had learned that second language by the time you left Rice.
Share a positive experience or outcome you've had via Sallyportal.
At Resumania held by the Center for Career Development in 2015, I helped a freshman computer science student with his resume and how to present himself to recruiters. I ran into him at the Career Fair and introduced him to a Rice grad at a small software company. Through that alum, he learned about another IT company at the Career Fair and he found a summer internship at that company. He so appreciated the alumni help that in the fall of 2016 he taught a one-credit college course on preparing for the job market. He asked me to teach one classroom session. Because of that session, I met a sophomore with a stellar grade-point average and a strong interest in criminal justice. I connected her with a Rice grad at a major foundation in Houston and she landed a summer internship working in its New York City office that funds programs around the country that show strong results in improving the criminal justice system. That to me shows the power of networking — a student meets an alum who knows another alum who connects him to someone, whether alum or non-alum, who is hiring — and Sallyportal is a great platform for students and alumni to network.