Tommy O. Huie '87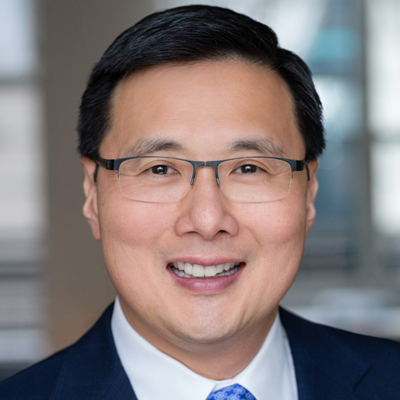 Alumni Trustee
Advisor to Financial Services Firms
Glenview, IL
BA, BS 1987, Rice University
MBA 1993, University of Chicago

Trustee term ends: 2021

Get to Know Tommy
What part of serving on the ARA Board are you most excited about?

With the benefit of previous experience on the ARA Board, I am looking forward to continuing to advance the connections of Rice alumni with the university. Each year brings new board members from all over with a diverse set of experiences and backgrounds to contribute voices on issues of importance to the Rice community.

What is your favorite "Only at Rice" memory or story?

The shared experience of O-Week always brings smiles and personal anecdotes to every past and current Rice student — I still fondly remember my O-Week! Acclimating to the community and building new friendships is representative of the entire Rice adventure. Having dropped off two children to begin their own college experiences at Rice, I am amazed at the impact of that first impression on the students and their families.

If you could give one piece of advice to Rice students, what would it be?

Two challenges of attending a selective, smaller-sized university are the realization of being surrounded by classmates of equal or greater promise, and delivering on your personal potential upon discovering your chosen path to success. Embracing these challenges with the help of your family, classmates, advisors and alumni will help you prevail.

Share a positive experience or outcome you've had via Sallyportal.

Kudos to all those who were involved in developing Sallyportal! The unique camaraderie of bringing together fellow Owls for professional development is ideal for reaching out to those with whom you may not have been aware of a shared connection or shared professional interest.