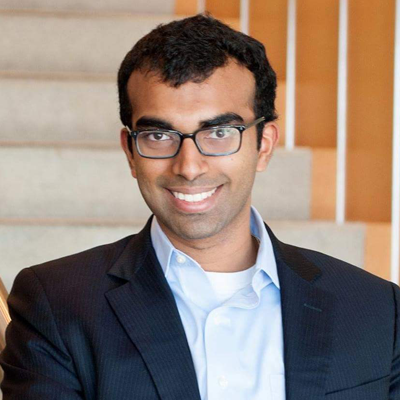 Principal Consultant, Benchmark Mineral Intelligence
BS 2014, Rice University
ARA Board term ends: 2021
Get to Know Vivaswath
What part of serving on the ARA Board are you most excited about?
Staying connected to Rice, and meeting alumni across multiple decades of class years at Board meetings and at our numerous events across the country.
What is your favorite "Only at Rice" memory or story?
Being a student during the Centennial Celebration in 2012 is an unforgettable memory!
If you could give one piece of advice to Rice students, what would it be?
Learning happens equal parts inside and outside the classroom at Rice. Be open to sacrificing taking that extra class so that you have more time to be involved with extracurriculars. Some of my best friends from my time at Rice are people I met via the residential college system and through clubs.
Share a positive experience or outcome you've had via Sallyportal.
When I first moved to San Francisco, I found out that a Rice alumni event was occurring nearby via Sallyportal. That event gave me a chance to connect with new people with shared values and experiences, and allowed me to build friendships in a new city. The Rice network certainly follows no matter where you go in the world.