David Leal '03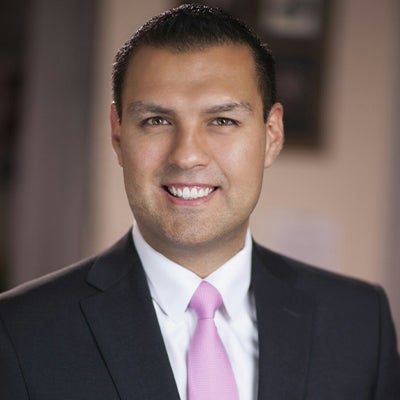 Managing Director, Independence Point Advisors (IPA)
BS 2003, Rice University
MBA 2012, Dartmouth College

ARA Board term ends: 2023



Get to Know David
Executive Biography

David Leal is a Managing Director at Independence Point Advisors (IPA), a woman-owned investment bank, where he advises clients in the Technology, Media and Telecom industries on mergers and acquisitions and capital markets transactions. Previously, David was a banker at Bank of America's Global Corporate and Investment Bank.

David has advised and executed on over $200 billion in debt and equity capital markets transactions for clients, including several landmark transactions in the Tech, Media and Telecom industries. Prior to his career in finance, Leal worked in the semiconductor and software industries in various leadership roles.

At Rice, Leal has served on reunion committees, including as co-chair of his 15-year reunion, volunteers with the Rice Alumni Volunteers for Admission and is a member of the Society of Latino Alumni at Rice. A native of South Texas, Leal has a bachelor's degree in electrical engineering from Rice and an MBA from the Tuck School of Business at Dartmouth College.

What part of serving on the ARA Board are you most excited about?

I am excited about working with a talented group of people to advance the interests of alumni from all over the world. Rice has a diverse alumni base with a rich tapestry of life experiences, and I am looking forward to tapping into the talents and perspectives of our alumni.

What is your favorite "Only at Rice" memory or story?

One of my favorite times of day was sitting down for lunch on any given weekday at a random table at the South servery. Only at Rice can you find a renowned piano player, an engineer, an All-American athlete, a sociologist and a physics professor at a lunch table having an enthralling conversation about powderpuff football.

If you could give one piece of advice to Rice students, what would it be?

Make friends with as many of your classmates as humanly possible. Whether or not you can tell currently, your classmates will go on to do magnificent things in the world and staying in touch with them will continue to inspire you throughout your life and your career.