Digital Learning
Welcome to Rice Alumni Virtual Engagement. This resource is offered to assist in the intellectual and professional development of our alumni and allows alumni to explore online a variety of topics that may be of interest. Online research tools currently include:
Online Courses
Rice University is one of the leading innovators in digital education, whether setting the standard for Massive Open Online Courses (MOOCs) or utilizing new technology to create more personalized and adaptive learning approaches for students and community members. Of course, the benefits extend to Rice alumni!
Rice Alumni Digital Library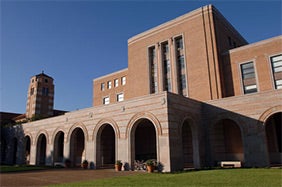 The Rice Alumni Digital Library is a cooperative program between the Office of Alumni Relations, Fondren Library and Information Technology. A variety of digital journals are aimed at providing remote online access to a collection of high-quality information sources supporting lifelong learning to Rice alumni.
DIGITAL LIBRARY ACCESS: To access the digital library, you must sign up for the new Rice Portal, the university's new home for alumni online services, at riceconnect.rice.edu. After logging into the Rice Portal, you will find the link to "Alumni Library Resources" in the left-hand navigation under Links and Resources.

Classroom Connect 2019 Presentations
Did you miss Classroom Connect 2019? Watch select Classroom Connect presentations below.
President's Lecture Series
Each year, the President's Lecture Series brings to the Rice University campus a variety of stimulating speakers on a range of topics. Rice is pleased to offer the PLS as a means of enhancing the intellectual life not only of the Rice community, but also of our neighbors throughout the city of Houston. View archived lectures here.