Meg Brigman '18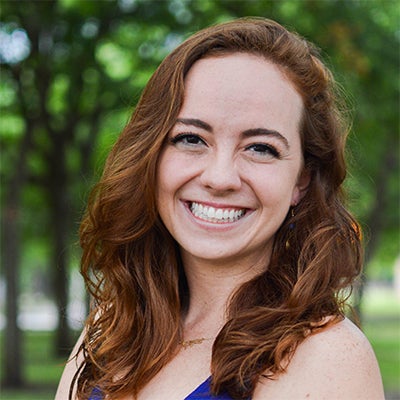 Director of Portfolio Success at ATX Venture Partners
BA 2018, Rice University

ARA Board term ends: 2024




Get to Know Meg
Executive Biography

Meg Brigman is the director of portfolio success at ATX Venture Partners, where she focuses on enabling the growth of high-impact startups. Previously, she served as a fund principal for a food and AgTech investment firm. Brigman founded and led her firm's internal Diversity, Equity and Inclusion Committee and is committed to increasing representation of underrepresented founders in venture capital.

As an alum of the Venture for America (VFA) fellowship, Brigman also serves on the VFA Alumni Board as the Affinity Group Coordinator. Venture for America enables the next generation of entrepreneurial leaders and equips them with the skills, resources and network to create economic opportunities in cities.

Brigman earned a BA from Rice in economics with minors in global health technologies and sociology. She has served as the Social Committee Chair for the Society of Rice University Women, an interviewer with Rice Alumni Volunteers for Admission and as the Owlmanac Recorder for the Class of 2018. Brigman served as a panelist and informational interviewer through Gateway OwlConnect and the Rice 360° Institute to help current students learn more about the numerous career possibilities post Rice. While at Rice, Brigman served in a variety of positions, from Sid Richardson College's Beer Bike coordinator to president of the Rice Wesley Foundation fellowship. She was also a founding member of the Students Transforming Rice Into a Violence-Free Environment (STRIVE) Coalition and played on the water polo and rugby club teams.

What part of serving on the ARA Board are you most excited about?

The ARA Board and our community have done well in engaging many members of our alumni base. I am most excited about working to improve involvement from those who have been underrepresented in active participation particularly younger alumni, Black alumni and alumni who live outside of Houston. As an expansive community, we can better target programing to get the attention of and provide value for all alumni. I am eager to work with other ARA Board members to identify areas of greatest need to increase our impact.

What is your favorite "Only at Rice" memory or story?

Despite being on my college bucket list, a study abroad semester didn't make it into my 4-year plan, regardless of my best efforts and all 27 of my revisions. However, Rice provided many travel opportunities that made a lasting impact on my perspective and overall education. From class field trips to drag shows in Houston to living in Malawi for a summer, there are few things that remain more influential than my experiences outside of the classroom.

My favorite memories from Rice are those that happened outside of the hedges. In two of the courses I took in the Jewish Studies Department, we spent spring break abroad (in Jerusalem, Israel and Berlin, Germany). Reading about a physical location could not be more different that actually experiencing the sensation of being there in person. While difficult to explain, the opportunity to discover for yourself cannot be overstated. My professors had warned us that nothing we read would be without bias. It's frustrating to think that despite scholars' best efforts, they would write with their unique perspective shaped by their own experiences. Dr. Weininger did an incredible job of ensuring we read both sides of every story, and yet, all the nuance in the world couldn't prepare you for sitting across from the people most intimately impacted by certain issues and hearing the pain in their voices and the justifications for the decisions they had made.

Additionally, my Global Health Technologies minor and Rice 360 Institute internship meant that I was able to travel with my senior design project to Blantyre, Malawi; Kigali, Rwanda; and to Barretos, Brazil. Our project was a Breast Cancer Detection Training model capable of three methods of training. The ability to collaborate on the design process to test and modify a solution with those people who would be utilizing the technology was an eye-opening process. It enabled me to cultivate a truly curious and carefully attentive attitude that improved the training model more than any in-class review, test or presentation ever could.

I'm so grateful for all of the opportunities I had as an undergraduate and am committed to enabling each Rice student to expand their horizons, improve themselves, and make an impact on their communities.

If you could give one piece of advice to Rice students, what would it be?

You don't have to have it figured out. People always want to "achieve" success, happiness or a career. However, none of them are destinations or end goals. Maybe it seems like everyone around you knows exactly what they want to "do" or "be" and meanwhile, you feel like you're floating along. Try not to compare yourself and don't feel guilty for taking the winding path. In the end, the scenic route might provide more helpful perspective. Get comfortable in uncertainty and get good at retroactive justification; you will end up a lot better off.