Ricky Mercado '10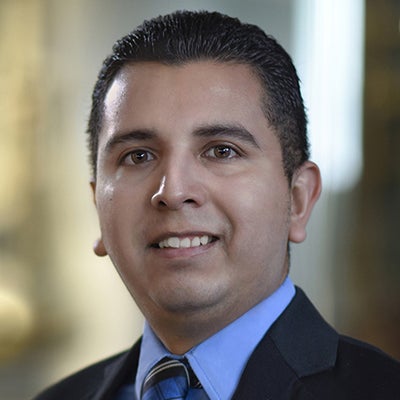 Director of Accreditation, Compliance, and Continuous Quality Improvement, Baylor College of Medicine
B.A., 2010, Rice University
MPH, 2012, UTHealth School of Public Health


ARA Board Term ends: 2025
Get to Know Ricky
What part of serving on the ARA Board are you most excited about?

I'm most excited about helping to shape the future of the Rice alumni program. With a new president coming in I think we have a great opportunity to strategically improve engagement and involvement of alumni. I think it's also important to ensure that all voices are heard and that we highlight the diversity of our alumni.

What is your favorite "Only at Rice" memory or story?

There are too many to discuss…and some that shouldn't be discussed! I think of my favorite "jacks" that we did at Jones was when we invited fellow Rice and Jones alum, Mayor Annise Parker, to speak to the college during Willy Week. We had her speak in the middle of the academic quad. Toward the end of her short speech all of Jones College surrounded other students and started spraying them with silly string. Of course….Jones won again.

If you could give one piece of advice to Rice students, what would it be?

Don't be afraid. Don't be afraid to try new things. Don't be afraid to meet new people and make new relationships. Don't be afraid to take a class that isn't part of your "graduation plan". Don't be afraid to explore Houston. Don't be afraid to travel abroad. Don't be afraid to ask for help. Don't be afraid to be you. Don't be afraid.