Travis San Pedro '12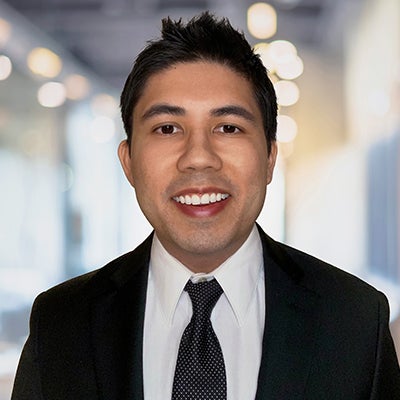 Project Manager, Spaulding Ridge
BA 2012, Rice University
MA 2013, Yale University

ARA Board term ends: 2024



Get to Know Travis
Executive Biography

Travis San Pedro graduated from Rice in 2012 with a BA in English, Phi Beta Kappa, magna cum laude, Hanszen Academic Fellow Emeritus, with English Honors. During his time at Rice, San Pedro wrote for The Rice Standard and was a member of Hanszen College's Ambience Committee, Silver Spoon Society and New Section Advisory Board.

In 2013, he received his master's from Yale in American Studies with a focus in material culture and built environments.

As an alumnus, San Pedro has interviewed prospective students with Rice Alumni Volunteers for Admission, served as the head of the young alumni group for the Dallas alumni chapter, welcomed newly admitted students at the Dallas summer send-off, written pieces for OffCite, The Rice Thresher and Rice Center for Career Development, and is a member of Rice Parliament. He has also served as the Young Alumni Coordinator for the Yale Club of Dallas. He is currently a project manager at Lockton Dunning.

What part of serving on the ARA Board are you most excited about?

I am most excited about two things. The first is being able to serve as a collective vessel of voices for all alumni. Though every Rice experience has many commonalities, every Owl's experience is also unique, and my goal is to seek out neglected perspectives and amplify those points of view. What changes do alumni want to see? What do alumni want to stay the same to 'Keep Rice, Rice'? I am also excited to try to establish initiatives to keep Rice in the national conversation.

What is your favorite "Only at Rice" memory or story?

For Willy Week 2011, we had yards of unused plastic packing wrap. After Hanszen Cabinet, we were wondering what we could do with it for a Jack. My idea was to wrap Willy and "sell him" to the MFAH. A bunch of Hanszenites got on board and in several hours I was writing a fake bill of sale in the Weenie Loft on forged museum letterhead and marching to the Academic Quad with a chunk of Hanszen. People hoisted each other up to wrap Willy, contributed signs and spray painted HFH on the plastic. It looked like a Cristo installation. President Leebron tweeted it the next morning, Rice History Corner and alumni blogged about the Jack, and we made The Rice Thresher.

If you could give one piece of advice to Rice students, what would it be?

I would give two pieces of advice. One would be to take advantage of all that Rice has to offer: from the incredible facilities like the Rec Center and perks like free admission to the museums in the Museum District, to the maker space in the Moody or library which can get you any book you want! Even simply enjoying the school's social life, like an afternoon spent at a tailgate in your college's quad, performances at Shepherd or all of the residential college-hosted parties. Rice is utopic so savor that (the real world, sadly, is not like this). Second, while it is okay to have an internship or explore what you are passionate about, think about having an internship or building skills that employers seek out if what you love may not lead to a career in it. Go to the career fair and make connections with recruiters who are the gatekeepers to jobs. That way you are more likely to graduate with a job offer (without sacrificing personal growth in pursuing your passions).