Sten Gustafson '89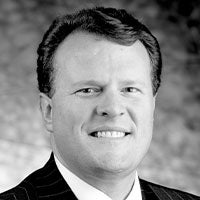 Natural resources industry executive, founder of Parliament Energy Capital LLC
B.A. 1989, Rice University
J.D. 1992, University of Houston

ARA Board term ends: 2023



Get to Know Sten
Executive Biography

Gustafson is a natural resources industry executive and founder of Parliament Energy Capital LLC, as well as a former investment banker and corporate and securities attorney, based in Houston. He earned his bachelor's degree from Rice University in 1989, where he met his wife and former ARA Board member Sofia Adrogué '88, and his law degree from the University of Houston Law Center in 1992. Gustafson has three children — the youngest of whom, Stefan, served as the Rice Baseball bat boy for seven years, and his daughter, Schuyler, is a member of the Rice Class of 2022. In addition to serving on the Rice Athletics Committee, Gustafson also serves on the boards of the RBI Club, the Owl Club, the Rice Center for Career Development and the Rice Initiative for the Study of Economics. He also served on the Rice University Initiative for Students Cabinet.

What part of serving on the ARA Board are you most excited about?

Although the Rice alumni base is small relative to most other universities, I have always felt that it "punches above its weight" with many outstanding alumni making significant contributions across a broad spectrum of careers. Because it is small, however, coordination and communication between the university and its alumni base are critical for success, and I hope to help our alumni base maximizes its full potential.

What is your favorite "Only at Rice" memory or story?

I am glad to say that I was one of those lucky students who walked through the quad that Tuesday morning in April 1988 and noticed that something was a little off … about 180 degrees off. The students were just beginning to gather around Willy's statue, which mysteriously had turned its back on Lovett Hall. In classic Rice fashion, those friends of mine who pulled off one of the greatest college pranks of all time are now highly successful doctors, businessmen, etc.

If you could give one piece of advice to Rice students, what would it be?

Don't wait until a few months before you graduate or immediately afterwards to start reaching out to Rice alumni for guidance and mentorship. It is an extremely well-placed group of people who would love to help out Rice students where they can, and it's never too early to start building your network. You never know when and how these alumni can make a huge impact on your lives, so increase your odds by building your network, Owl by Owl, early and often!