Tania Min '90, '92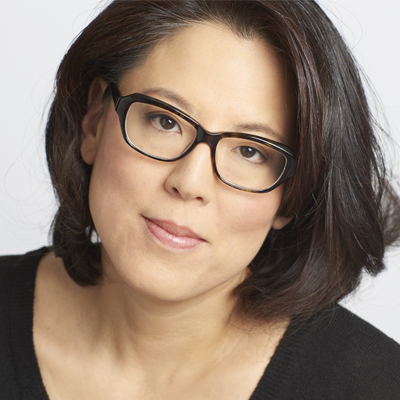 ARA Executive Committee
Architect
BA 1990, Rice University
BArch 1992, Rice University
MArch 1994, Yale University

ARA Board term ends: 2021

Get to Know Tania
Executive Biography

Tania Min (Wiess) is an architect who has worked for Evans Heintges ('71, '70) Architects and Francois deMenil, among others, and currently runs an independent practice. She grew up in Connecticut and earned a B.A. in 1990 and a B.Arch in 1992 from Rice. Min returned to Connecticut for a M.Arch from Yale in 1994. She has lived in New York City since then, with the exception of two years in Seoul, S. Korea. During her time at Rice, Min was a member of KTRU, the Korean Students Alliance, and the Women's Club Soccer. She was a Co-Chair for the 25th Reunion Giving Committee in 2015. She currently participates in the New York City Association of Rice Alumni regional group and serves as a Co-Chair for the Class of 1990 Giving Committee and as a RAVA volunteer. Additionally, Min serves on the Parents Association Board at The Elisabeth Morrow School, is a Parent & Teacher Officer at the Ethical Culture Fieldston School, is President of the Board of Trustees at Morningside United Methodist Church, and is a Co-Chair of Yale Women in Architecture. Min is married to Sung Lee, who owns a company distributing craft beer in South Korea. The Lees are parents of a 9th Grader, a 7th Grader, and a shiba inu.

What part of serving on the ARA Board are you most excited about?

I am most looking forward to serving the Rice alumni/ae communities that may have been underserved in the past. Some of these constituencies would include alumni/ae from the Architecture School (especially women), those located in the Northeast, Korean and Asian American alumni/ae, and even smaller groups such as those who cherish KTRU, arts initiatives by the University, or Women's Soccer. It is an honor and responsibility to advocate for my fellow alumni/ae and I am looking forward to representing all constituents in the most ethical manner possible.

What is your favorite "Only at Rice" memory or story?

There are so many "Only at Rice" memories, especially for someone who came from Connecticut as an 18 year old. I remember someone having to explain to me what a chimichanga is and to not eat it with a fork and knife, geeky football cheers, late night runs to Two Pesos and House of Pies, strange things happening in the Acabowl at Wiess, being able to see the horizon from miles away, great air conditioning, the sometimes hilarious dinner announcements at Wiess, and being surrounded by incredibly bright, funny and kind people. If I had to distill all these memories down, the most "Rice" memory would be pulling an all-nighter in sophomore studio at Anderson Hall one night. As the day dawned I stood up to stretch and turned around to look out the window. I turned to a friend (and fellow Wiess person) at the next desk and said "I think something is wrong with Willy, he's facing the wrong way, but maybe I'm just hallucinating." Ken took a look also, we stared for about 30 seconds and he confirmed that Willy was facing the wrong way and then, in the monomaniacal fervor that is sophomore studio, we both returned to our desks and continued working.

If you could give one piece of advice to Rice students, what would it be?

From my experiences, I would advise current Rice students to take advantage of all that Rice and Houston has to offer. The community is kind and can teach you so much; there is no other city quite like Houston, so immerse yourself in all that you can and sleep once you graduate. Try new things and explore!