Year-round and worldwide, the Office of Alumni Relations has one simple goal: to keep you connected to Rice. Our team is responsible for organizing in-person and virtual events, engaging with long-distance Owls around the globe, enriching Rice's spirit of lifelong learning and so much more to ensure your relationship with the Rice community extends far beyond the hedges. Meet each team member to hear what they enjoy most about fostering close-knit community for Owls everywhere. Check back later to meet more members of our team!
Alejandra Merheb


Director, Alumni Regional Outreach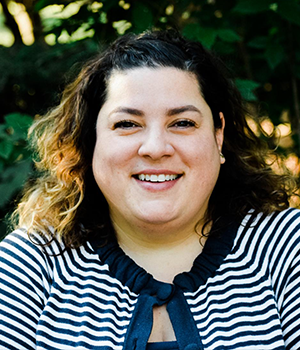 Focus area:
I lead the Alumni Regional Outreach team which engages alumni groups within various geographical regions and affinity. In my role, I also work specifically with the tristate (NY, NJ, CT) area and with our international alumni. Over the last year, I've also had the incredible opportunity to lead the Alumni Relations team and work closely with the ARA board as we search for an assistant vice president of alumni relations to complete our team.
What makes the global Rice community special?
The Rice community, in addition to being incredibly intelligent, is wonderfully unconventional, curious and full of joy! In my role, I get to see the community truly engage with each other. There are never strangers, just new Owl friends.
What is your favorite part about your job?
Hands down, it's the people. I get to work with alumni (parents, students, faculty/staff and friends!) all over the world who care deeply about their alma mater and with a team who feels the same — what's better than that?
Hobbies/interests:
I'm a big fan of the theater, musicals in particular. My favorites are "Les Miserables" (I still cry when I watch it) and "In the Heights" (it's so fun and really spoke to my Puerto Rican roots)! I'm also a huge fan of school supplies.
---
April Cole


Director, Alumni Programs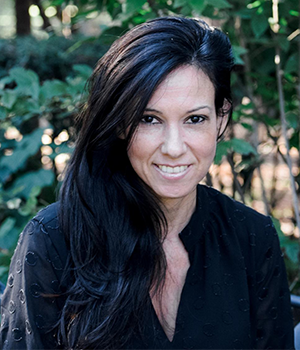 Focus area:
As director of the alumni programs team, I provide leadership and oversight for the areas of student engagement, online mentoring (Sallyportal), digital education, lifelong learning, Traveling Owls, young alumni programs, Homecoming & Reunion and Parents & Families Weekend. I also head up our Alumni Relations Office metrics initiative and Engaging Lost Owls Task Force with the Association of Rice Alumni board.
Most memorable part of your time at Rice so far?
Commencement time is always very special to me, getting to see all the hard work and sacrifice culminate into a significant moment of pride and gratitude. I love welcoming students into the alumni family, knowing their journey doesn't end at graduation but in some ways just begins. I also really enjoy hearing alumni share stories about their time on campus and reminisce — I find myself learning something new about Rice each time!
What is one thing you wish people knew about the Office of Alumni Relations?
The word alumni is derived from a word that means to nourish and alma mater essentially means nourishing mother. My philosophy is that an institution's relationship to an alumnus is one of nourishment — intellectual, personal and educational. The DNA of an alumni relations office and its team of professionals — the part we play in the great ecosystem of higher education — is one of nourishment. It's one of support. We fuel, we motivate, we care for, we listen, we hear, we create, we engage — we build community. The work of the Alumni Relations team is vital, and I would like people to know that our fantastic group of committed, dedicated professionals work very hard, especially behind the scenes, to fulfill this great mission.
Hobbies/interests:
I am currently pursuing a Ph.D. in the Higher Education Leadership and Policy Studies Program at the University of Houston, so that takes up a tremendous amount of time! I also enjoy visiting the Houston Zoo with my six-year-old son, cooking & baking, and running around with my German Shepherd rescue, Cannoli!