2022 Laureates Awards Honorees
Gold Medal l Distinguished Alumni l Meritorious Service
Gold Medal
John J. Casbarian '69 '72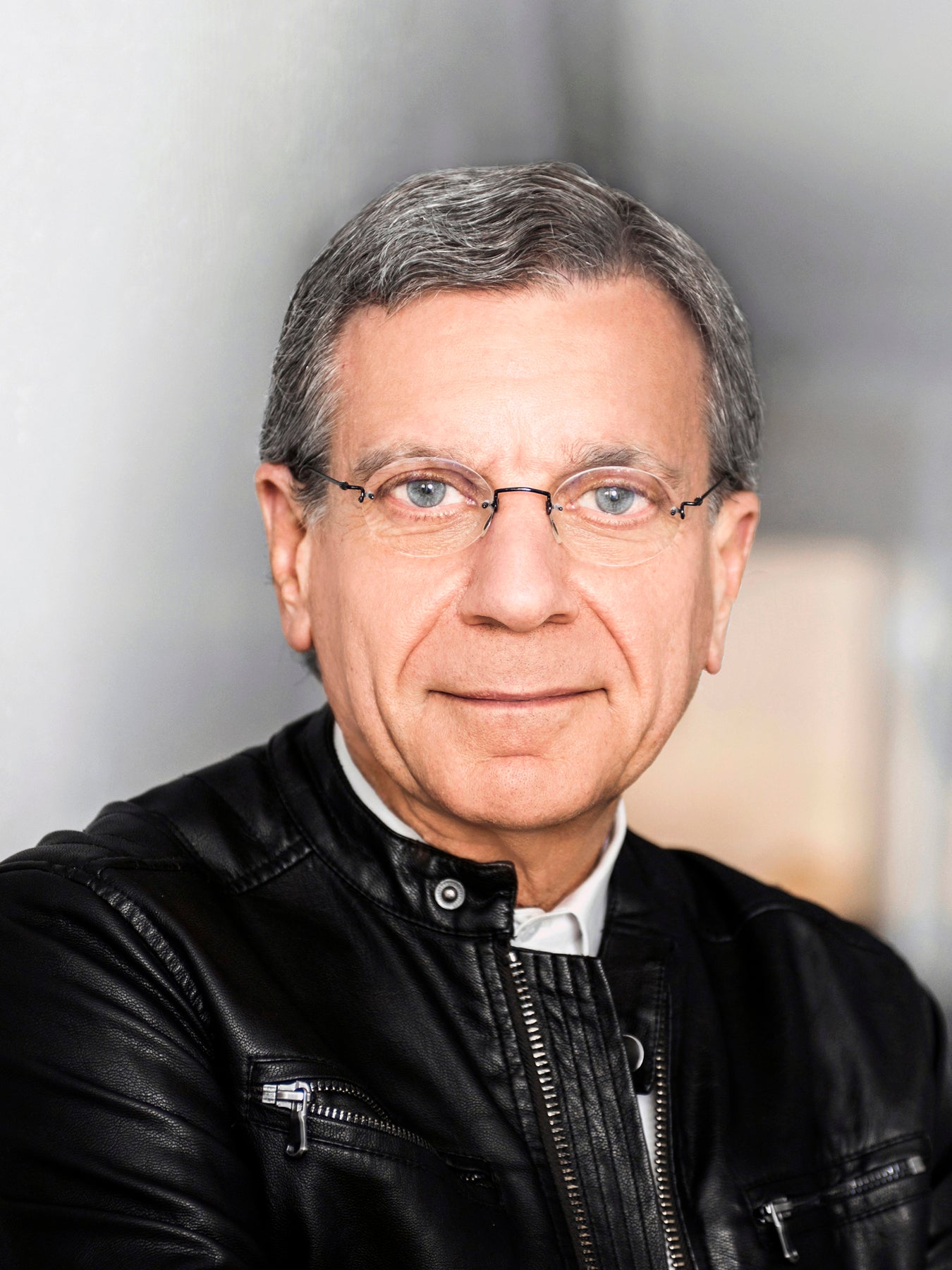 Through five decades of innovation, strategic leadership and unwavering dedication to Rice students and faculty, John Casbarian has pushed the Rice School of Architecture to become an international beacon of excellence. The dean emeritus, Henry and Albert K. Smith Professor and director of external programs has created a blueprint for impact that spans education and the profession.
A member of Baker College, Casbarian earned a B.A. in architecture in 1969, an MFA at the California Institute of the Arts in 1971 and a B.Arch. in 1972. A year later, he joined the Rice faculty and, simultaneously, co-founded the internationally acclaimed firm, Taft Architects, where he serves as partner today. Some of their noted projects include the Rice Children's Campus and the Rice School.
As associate dean of the Rice School of Architecture from 1997 to 2009, he launched, in 2002, the Rice School of Architecture Paris (RSAP), an advanced program of study combining studio, theory, technology and culture, which now serves as the anchor of the university-wide Rice Global Paris program. He also expanded the school's unique Preceptorship Program, which places students in top architecture offices around the world for a year-long practicum. He served as dean in 2009 and also interim dean in 2019, leading the school for two years and through the worst of the COVID-19 crisis. As one nominator described, "I don't think it would be an exaggeration to say that few of our alumni can even imagine the school prior to or without John."
Casbarian's dedication and generosity extend beyond the classroom. He and Natalye Appel '80 served as magisters for Lovett College, and both are proud Rice parents to Claudia '12 and Julia '20. He has served on the Rice Design Alliance Advisory Board, as an inaugural member of the Faculty Senate, as a faculty representative to the Rice Centennial Commission and as co-chair of Rice Homecoming and Reunion. One nominator noted, "John's devotion to Rice has spanned eras and many deans. He is the bedrock of the Rice School of Architecture."
---
Janice G. Doty '60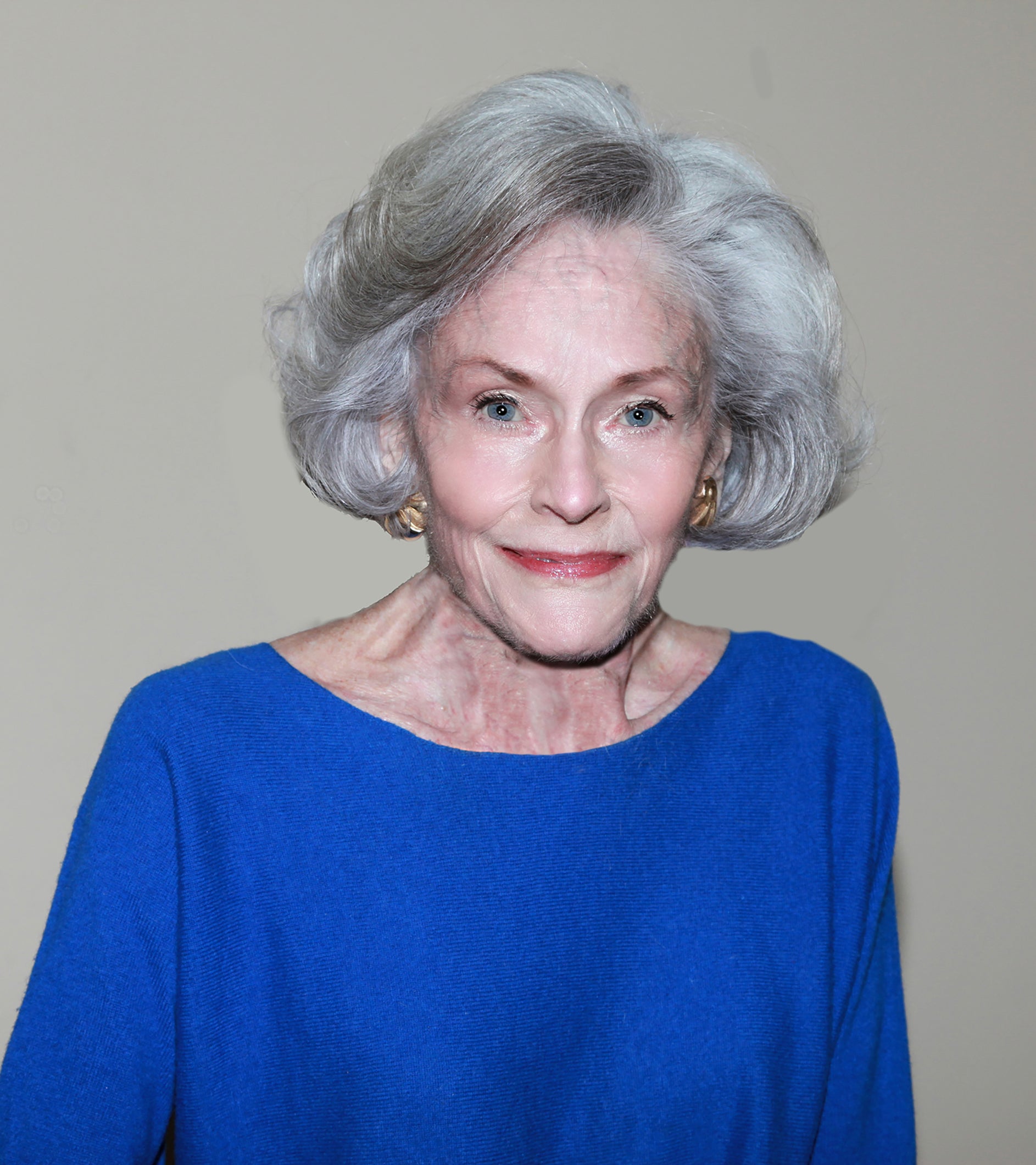 A tireless volunteer and passionate supporter of Rice University, Janice Doty has played a significant role in the advancement of the university and its mission of teaching, research and community outreach.
Doty, who received her Rice bachelor's degree in economics, served as a long-tenured executive at IBM, with broad experience in sales, marketing, employee relations, executive recruiting and real estate management. The skills that made her a resounding professional success — keen intellect, open-hearted generosity and fierce advocacy — also made her a perfect champion for Rice.
Doty's nearly 40 years of contributions to the university include serving on the Rice Board of Trustees as an Alumni Trustee, the Association of Rice Alumni (ARA) Board of Directors, the ARA's Laureates Committee, the Rice Annual Fund Class Giving Committee, the Centennial Commission and the Centennial Campaign. Although she lives thousands of miles away from Houston, her dedicated volunteer efforts with the New York City Regional Alumni Group make the two cities feel like next door neighbors. Her unmatched, upbeat energy is also apparent in her work with Rice Alumni Volunteers for Admission, as well as behind-the-scenes conversations with high school guidance counselors as she raises institutional awareness and helps make Rice a first choice for top-tier talent. Now a trustee emeritus, she continues to serve on the School of Humanities Board.
Doty has been equally and remarkably generous with her philanthropic support, which spans the Schools of Humanities and Natural Sciences, Wiess College, the Rice Annual Fund and undergraduate scholarships. She received the ARA's Meritorious Service Award in 2011. As her nominators noted, she is an unparalleled volunteer, renowned for her "ability to tactfully, politely, yet forcefully advocate for Rice" and as an "ambassador extraordinaire and champion for Rice."
---
David W. Leebron and Y. Ping Sun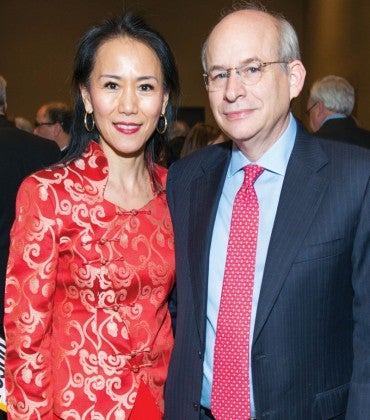 David W. Leebron and Y. Ping Sun have led the university through an era of unprecedented growth, ensuring its ranking as a premier institution of higher learning and strengthening its relationship with Houston and the world.
The seventh university president in Rice history, Leebron arrived in 2004 and quickly engaged the broader Rice community in developing the Vision for the Second Century, a strategic framework for local and global impact. Under his 18-year leadership, the second longest tenure for a Rice president, he grew the student body by nearly 70 percent, including significant increases in the number of international students and students from underrepresented minority groups, and helped raise more than $2.5 billion and counting to support Rice's mission. He strengthened access to financial aid through The Rice Investment; fostered the development of nationally ranked leadership, entrepreneurship and student life initiatives; substantially expanded Rice's research productivity and connections with the Texas Medical Center; and oversaw the campus's physical growth and dynamism with dozens of new buildings spanning residential colleges, arts, research, and the soon-to-be-constructed Moody Center for Student Life and Opportunity. Fulfilling one of his signature efforts to strengthen Rice's relationship with its home city, Leebron advocated for a new innovation district to support Houston's entrepreneurial community, resulting in the recently completed Ion. He will step down as president on June 30, 2022.
Sun, the University Representative, is one of Rice's most visible and celebrated ambassadors, serving as a beloved mentor to countless Rice students and forging new and lasting partnerships locally and internationally. She fostered deeper connections with the university through engaging community events, including her Something New for Lunch series. She has made an indelible impact as a member of the advisory board for the Kinder Institute for Urban Research and as honorary co-chair of Rice's Baker Institute Roundtable. A leader in the Houston community, Sun has been an integral part of numerous boards and advisory boards, including the Texas Children's Hospital, the Asia Society of Texas Center (Board Chair), the Barbara Bush Foundation, Hermann Park Conservancy, Teach For America (Houston), the United Way of Greater Houston and Colonial Williamsburg Foundation. Her extensive community service has been widely recognized, including by Teach For America for her and Leebron's efforts to improve educational opportunities for many students in low-income schools, by the Greater Houston Partnership for their efforts to promote Houston and Rice internationally, and by numerous other organizations. Her many accolades include being named one of the 50 Most Influential Women by Houston Woman Magazine, a Woman of Distinction by ABC Channel 13, and one of the Most Powerful and Influential Women of Texas by National Diversity Council. Girl Scouts of San Jacinto honored Ping at their fifth annual Success to Significance luncheon, and former Houston Mayor Annise Parker officially designated April 23, 2015, as "Y. Ping Sun Day" in Houston.
Sun and Leebron are recognized widely as proud pillars of the university, dedicated stewards and friends to everyone. The couple has two children, Daniel and Mei '22.
---
Distinguished Alumni Award
Susan J. Barnes '70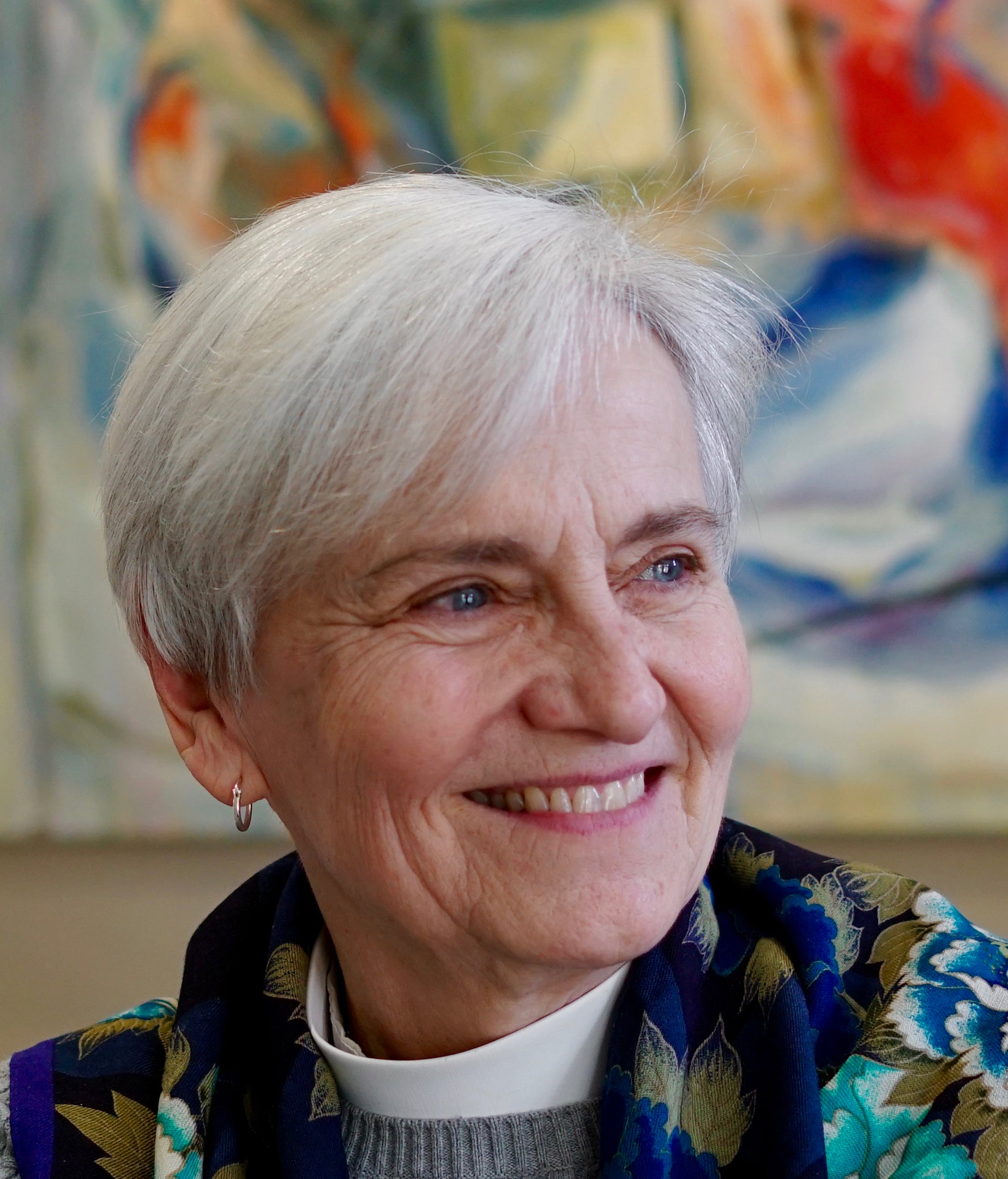 Susan J. Barnes, a world-renowned art historian, author and servant-hearted Episcopal priest, exemplifies the highest levels of excellence, compassion and curiosity for alumni of Rice University.
After receiving her B.A. in art history from Rice in 1970, Barnes served as the associate curator of exhibitions for the university's new Institute for the Arts, led by Houston arts icon Dominique de Menil. While earning her M.A. and Ph.D. in art history from New York University, she began a lifelong study of Flemish painter Anthony Van Dyck and, as a researcher, curator and consultant, became a world authority on the artist. Other notable achievements include serving as vice president and chief operating officer of the Menil Foundation and as chief curator of the Dallas Museum of Art. She was honored to be chosen as a fellow of the American Leadership Forum, Houston, and of the Philosophical Society of Texas.
In 2001, Barnes was ordained after completing her Master of Divinity at the Episcopal Seminary of the Southwest. As associate rector at St. Matthew's Episcopal Church in Austin, she led the members into humanitarian missions, including hurricane and flood relief efforts in the U.S. and medical missions in Central America. As chair of the World Missions Board of the Diocese of Texas, she helped forge a Companion Diocese relationship with the Anglican Church of Southern Malawi. In 2018, she moved to Minneapolis, Minnesota, to serve as rector of St. John the Baptist Episcopal Church and to lead renovations of the church's historic, 100-year-old building. In retirement in Newport, Rhode Island, she is a volunteer in social and racial justice organizations.
Barnes' passionate pursuit of learning and selfless commitment to the greater good is described perfectly by one nominator: "Through the excellence of her professional work and countless hours spent for the benefit of others, she has fulfilled the highest aspirations Rice University can have for its former students."
---
Julian Duncan '99 '06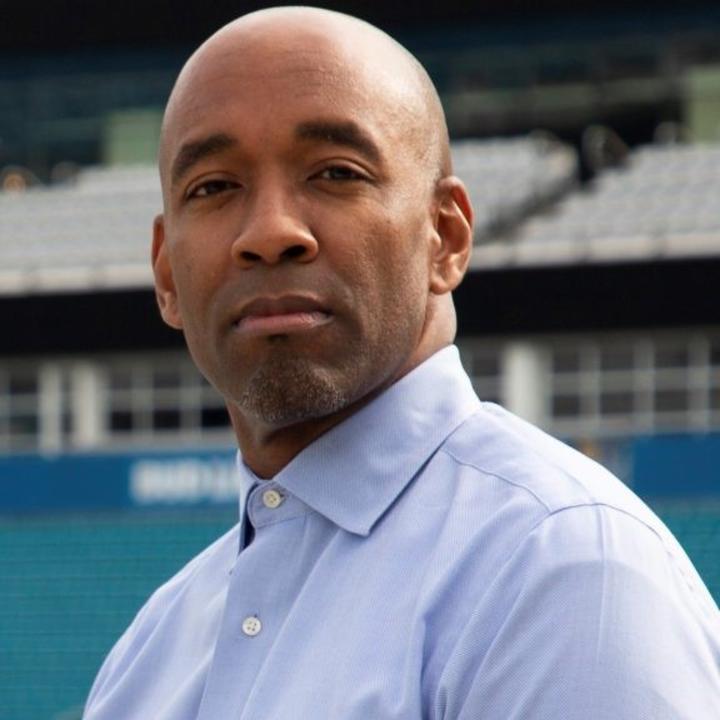 Julian Duncan '99 '06 is a global titan in the field of sports marketing. As chief marketing and strategy officer for the Houston Rockets, he has elevated the reputation of Rice University athletics and Houston sports.
At Rice, Duncan was a member of Will Rice College and a student-athlete on the football team. He earned his bachelor's in sports management and in English before moving overseas to play football for NFL Europe and the Canadian Football League. He later returned to Rice to earn his MBA and launch his career in sports marketing.
Duncan's two decades in the field has set a new standard for unique, inclusive and impactful marketing and brand strategies. He has worked with globally recognized sports brands like Nike and Under Armour; organized campaigns for top athletes, including Dwayne "The Rock" Johnson, Steph Curry and Serena Williams; and executed unique marketing experiences with MetLife Stadium and Times Square. He served as global brand director of the LeBron James brand and as chief marketing officer for the Jacksonville Jaguars.
Duncan is passionate about increasing minority participation in marketing and serves on the advisory board for the Marcus Graham Project, designed to widen the pipeline of diverse talent and leadership. He also co-founded the Monday Night Mentorship Collective, which provides mentoring and workshops to young minorities pursuing marketing careers. One nominator noted, "Julian is an icon of marketing – not just for the amazing, creative and strategic campaigns he's led, but because of his commitment to the people around him."
---
Barney S. Graham '75 and William C. Gruber '75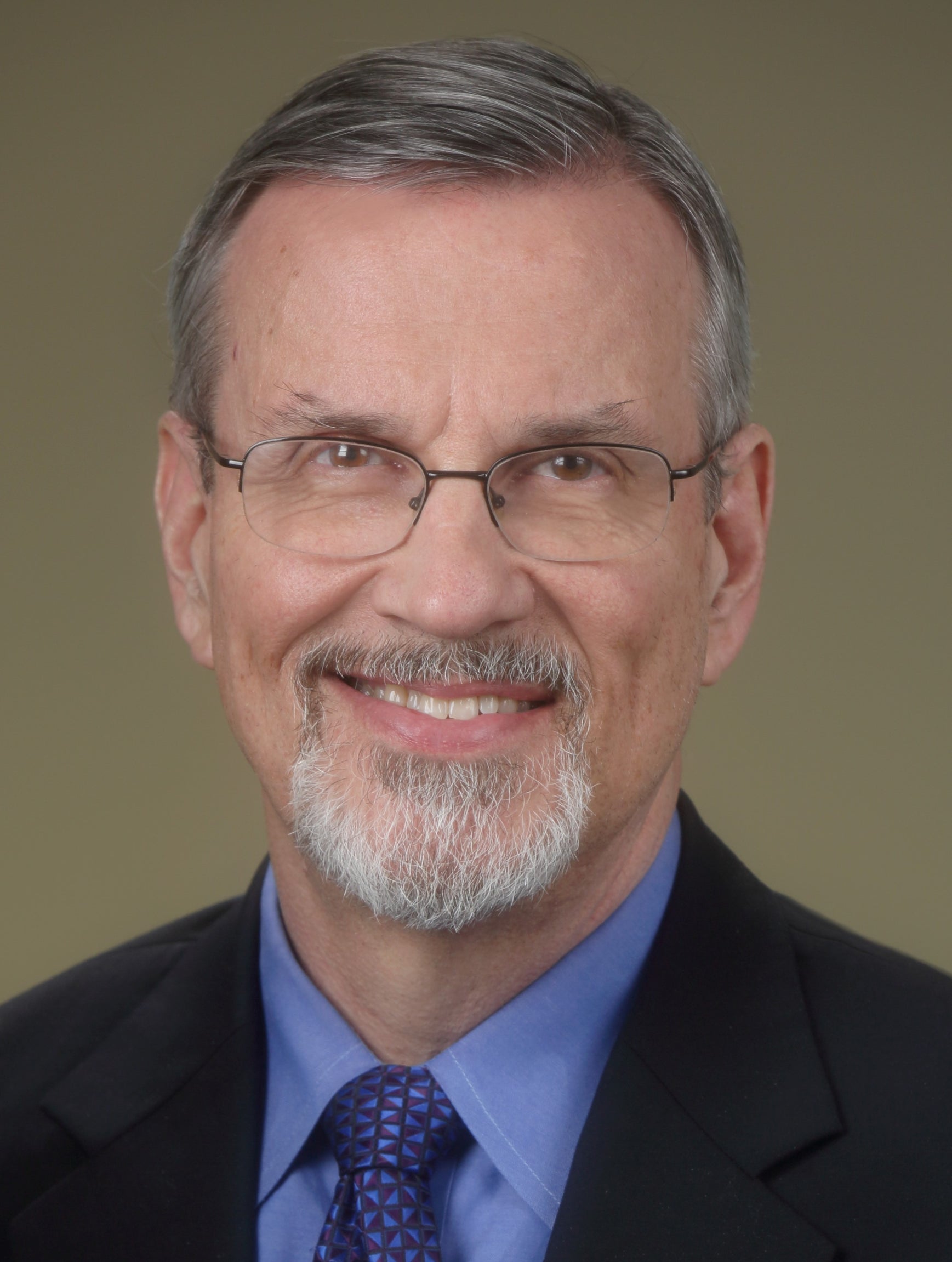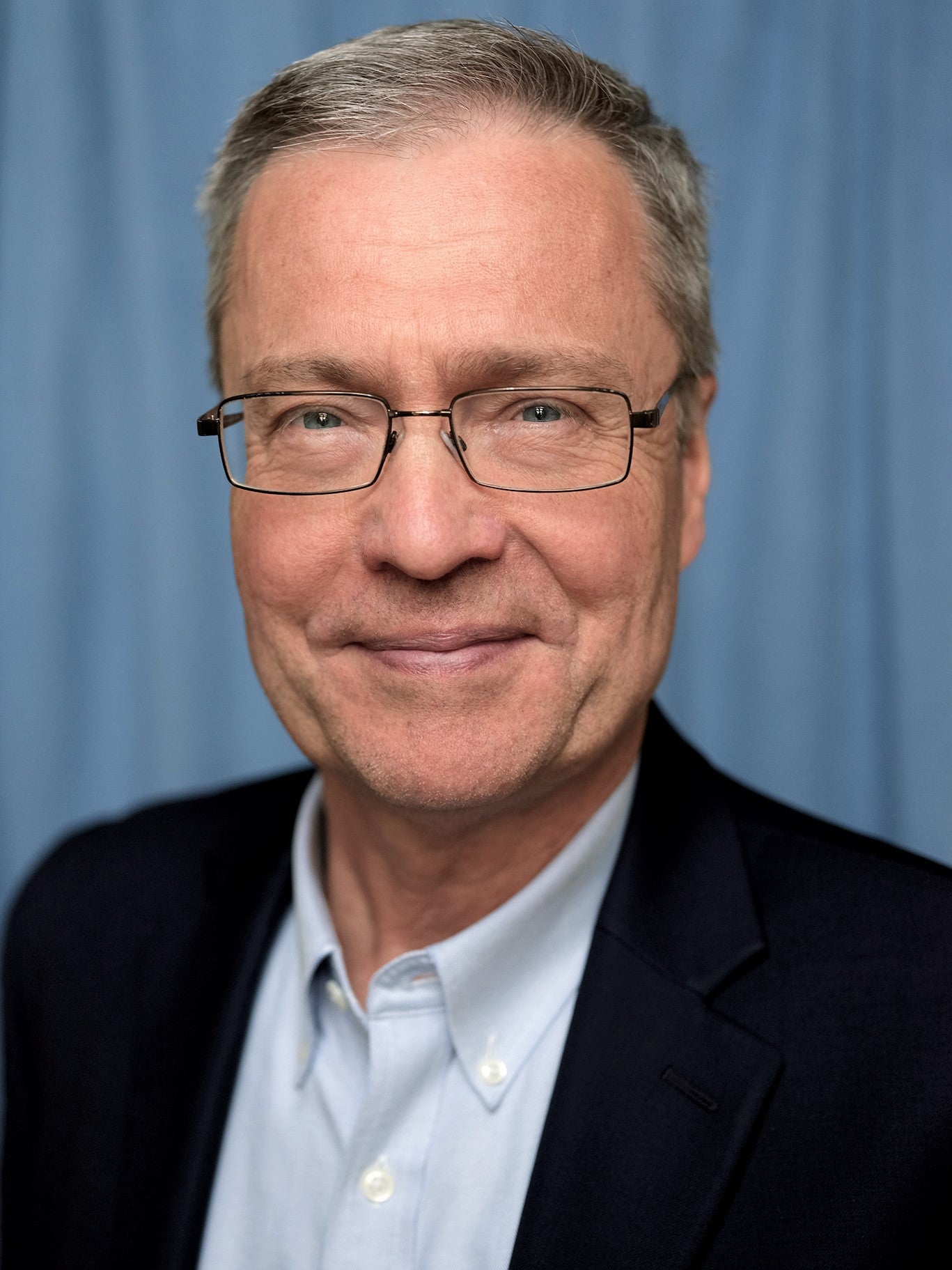 Lifelong friends and colleagues, Barney S. Graham '75 and William C. Gruber '75, spearheaded the development of life-saving vaccines against COVID-19, saving innumerable lives around the globe. Their groundbreaking work and strategic actions have revolutionized the way scientists approach dangerous pathogens.
Former Rice roommates in Will Rice College, Graham and Gruber trace their pioneering work back to their time on campus. Graham, who earned a B.S. in biology, an M.D. from Kansas University and a Ph.D. in microbiology and immunology from Vanderbilt University, is a renowned virologist and a former deputy director of the Vaccine Research Center within the National Institutes of Health. He now consults for the Vaccine Research Center and other programs. Gruber earned a B.A. in mathematics and an M.D. from Baylor College of Medicine and now serves as senior vice president of Pfizer Vaccine Clinical Research and Development.
In January 2020, both men were challenged to take decades of their innovative research on respiratory disease and fast-track a tangible solution to COVID-19, condensing a process that can take years into just a few months. They pivoted their existing work — Graham was studying coronaviruses and working with mRNA company Moderna, while Gruber was working on an mRNA influenza vaccine with BioNTech — and produced two first-to-market vaccines. Their use of breakthrough mRNA technology resulted in an effective answer to one of the world's biggest puzzles when both vaccines were approved by the U.S. Food and Drug Administration in December 2020.
Graham and Gruber have been featured in multiple publications and served as keynote speakers for Rice's President's Lecture Series in 2020. More recently, Graham was named a 2021 Time Hero of the Year for his research on structure-based vaccine design, and Gruber received the Clinical Research Forum Award for Extraordinary Impact on Health.
---
Sunit S. Patel '85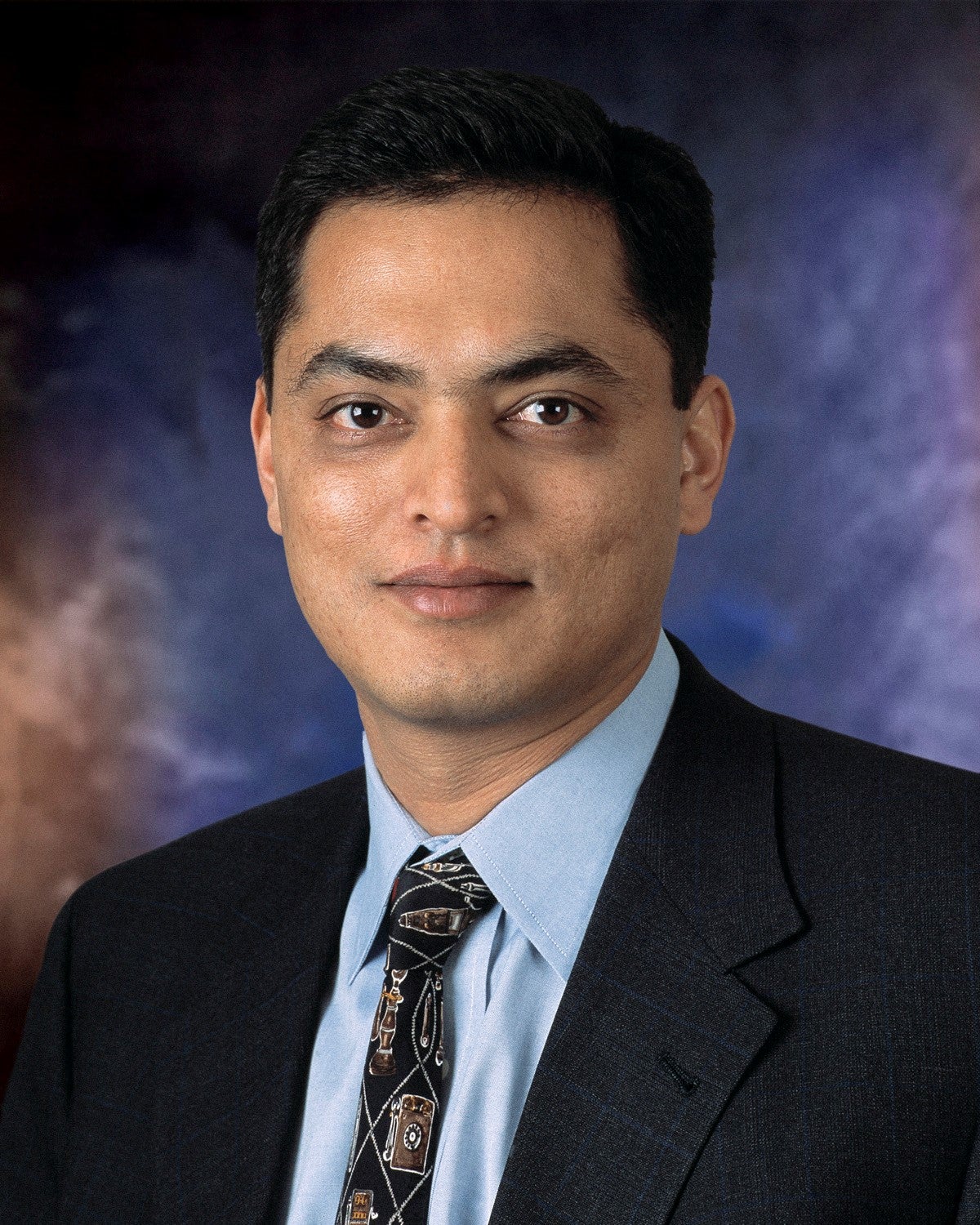 A skilled and strategic financial leader in the telecommunications industry spanning multiple Fortune 500 companies, Sunit S. Patel '85 has displayed a remarkable aptitude for leading highly complex and globally integrated businesses, having completed several hundred billion dollars of mergers, acquisitions and financings in his career.
Patel's notable executive leadership experience includes serving as treasurer of MCI WorldCom, later acquired by Verizon, and as treasurer and financial officer of MFS Communications. As chief financial officer at Level 3 Communications, he helped the company outperform rivals and guided numerous large-scale strategic transactions, including the company's mergers with Genuity, Wiltel, Broadwing, Global Crossing, Time Warner Telecom and Centurylink. As one nominator noted, "Sunit has been instrumental in guiding the growth and development of this company, from a start-up venture to the complex, global enterprise and consumer communications concern that it is today." More recently, Patel served as executive vice president of merger and integration at T-Mobile and led the company's strategic planning efforts to integrate Sprint into the business. In 2021, he joined Ibotta, a unicorn consumer technology company, as chief financial officer and now leads its finance, accounting and investor relations efforts.
As a Rice student, Patel was a member of Wiess College, the Marching Owl Band and Indian Students at Rice. He double-majored in economics and chemical engineering and is a Chartered Financial Analyst. Today, Patel continues to serve Rice as chairman of the Engineering Advisory Board, in addition to supporting numerous other charitable and educational institutions and mentoring past employees and peers in the telecommunications industry. He is also on the board of the Stanford Institute of Economic Policy and Research. One nominator explained, "He remains a big supporter of past employees, staying in touch and remaining an advocate and referral as they pursue their respective next steps."
---
Benjamin J. Rhodes '00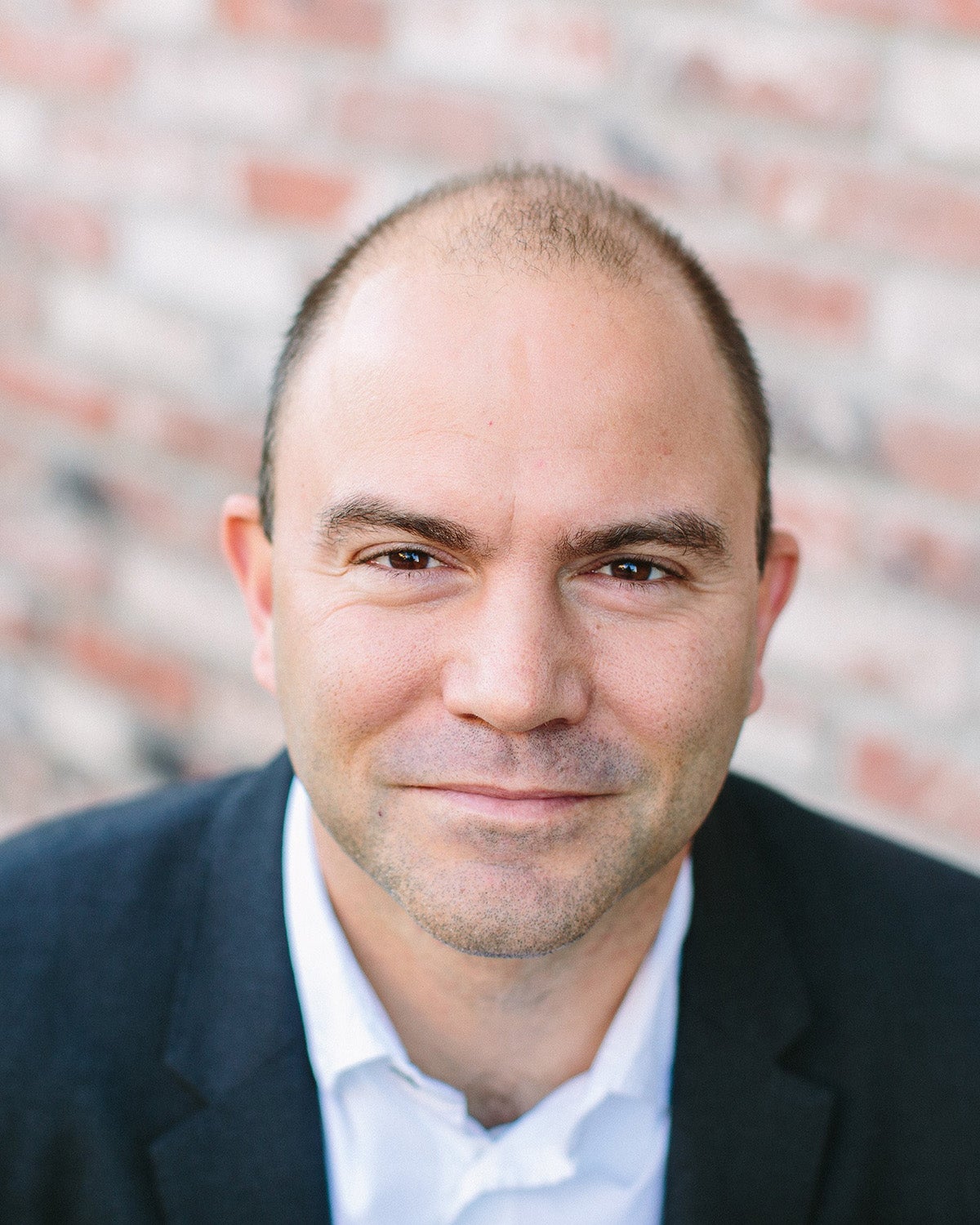 Ben Rhodes '00 is a political speechwriter, spokesman and strategist who advised on matters of national security and foreign policy during a historical moment in the United States. He continues to share his wisdom today as a best-selling author, political commentator and host of the "Pod Save the World" podcast.
Rhodes received bachelor's degrees in English and political science from Rice and earned his MFA in creative writing from New York University. After graduating, he served as assistant to former congressman Lee Hamilton and was instrumental in drafting the Iraq Study Group Report, an assessment of the state of the war in Iraq as of Dec. 6, 2006, and recommendations of the 9/11 Commission.
In 2007, Rhodes joined the Obama presidential campaign. After the election, he served as a speechwriter for President Obama and crafted forward-thinking speeches, including the national security and foreign policy text of eight consecutive State of the Union Addresses and the famous "A New Beginning" speech in Cairo. Rhodes became one of Obama's closest confidants on international policy and guided the reestablishment of diplomatic relations between the U.S. and Cuba. He is the author of the New York Times bestsellers The World As It Is: A Memoir of the Obama White House and After the Fall: Being American in the World We Made.
As one nominator said, "I am confident that wherever Ben chooses to devote his talents, his willingness to speak his mind with integrity and speak up for those who are less likely to be heard will have an impact on the world and will continue to make Rice proud for generations to come."
---
Meritorious Service Award
Doyle L. Arnold '70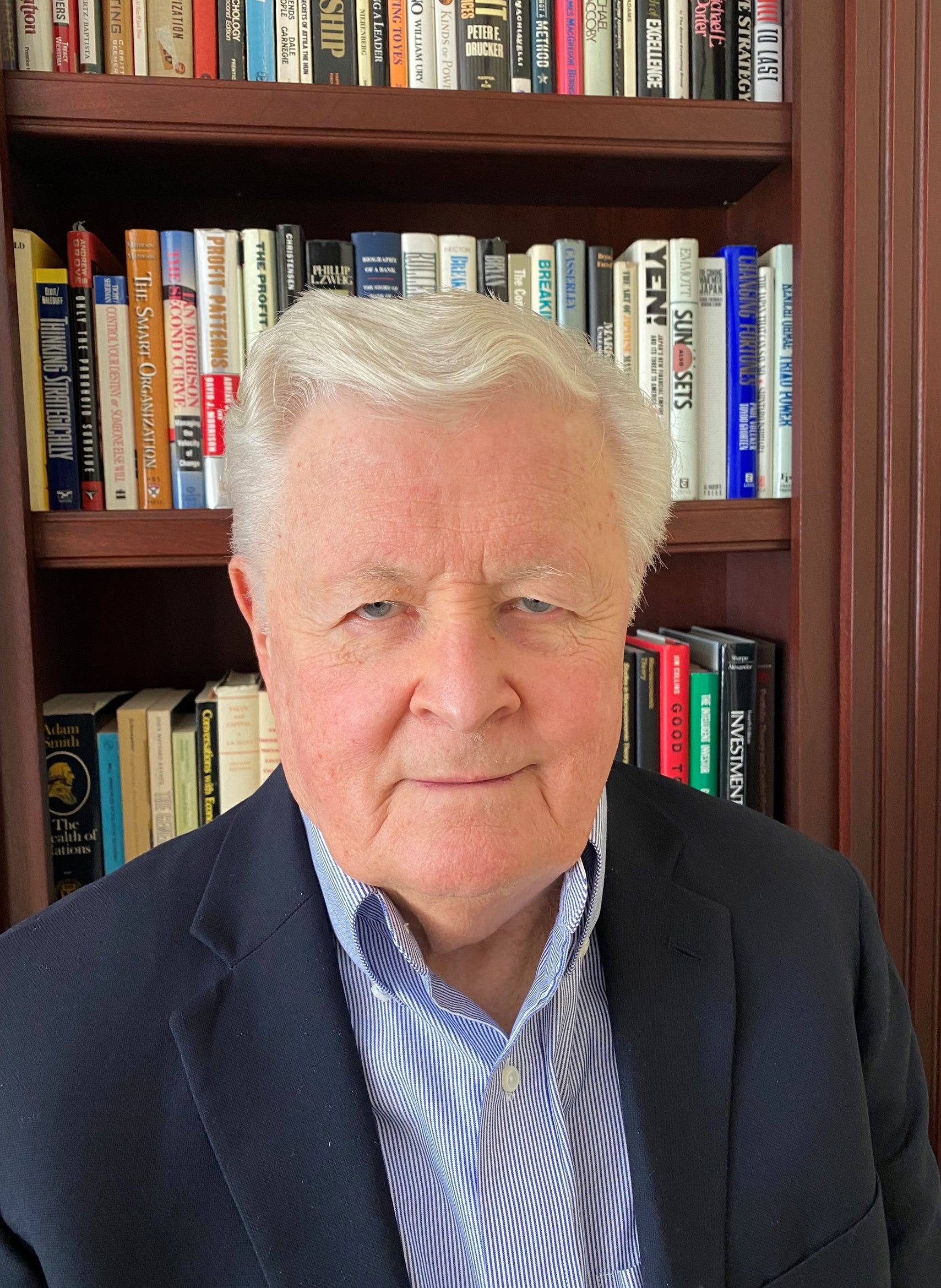 Through numerous volunteer leadership roles spanning decades of service to Rice, Doyle L. Arnold '70 has contributed wisdom, passion and leadership at the highest levels, sustaining Rice's excellence for generations to come.
Arnold graduated from Rice with a bachelor's degree in economics and served as a naval officer before receiving his MBA from Stanford University. A seasoned and successful financial executive with a focus-driven leadership style, he has applied his substantial strengths to advancing the School of Social Sciences' impact and reputation. Since 2007, he has served on the Social Sciences Advisory Board, currently as chair, where he restructured the board and committees to create more effective support for the school and dean. As a member of the Rice Initiative for the Study of Economics Council, he initiated and endowed a unique lecture series for students, faculty and alumni featuring Nobel Prize winners — 10 so far. He also played an integral role in raising funds for Kraft Hall, an essential, state-of-the-art facility supporting academic collaboration and student achievement.
Arnold's impact stretches well beyond the social sciences and across campus. In 2011, he joined the Association of Rice Alumni Board and was later elected as alumni trustee for the Rice Board of Trustees, where he chaired the Finance Committee. He served on the provost's outside review committee of the Jones Graduate School of Management, the Rice Management Company Board, Rice Alumni Volunteer for Admissions, and his Rice Annual Fund Class Giving Committee, including as co-chair of his class's record-setting Golden Reunion gift campaign. Arnold's nominators praised his ability to encourage "an excitement amongst his peers in a way that was unprecedented." Another nominator summarized, "He has always made Rice the primary object of his efforts, and Rice has been all the better for it."
---
Kathy Duplessis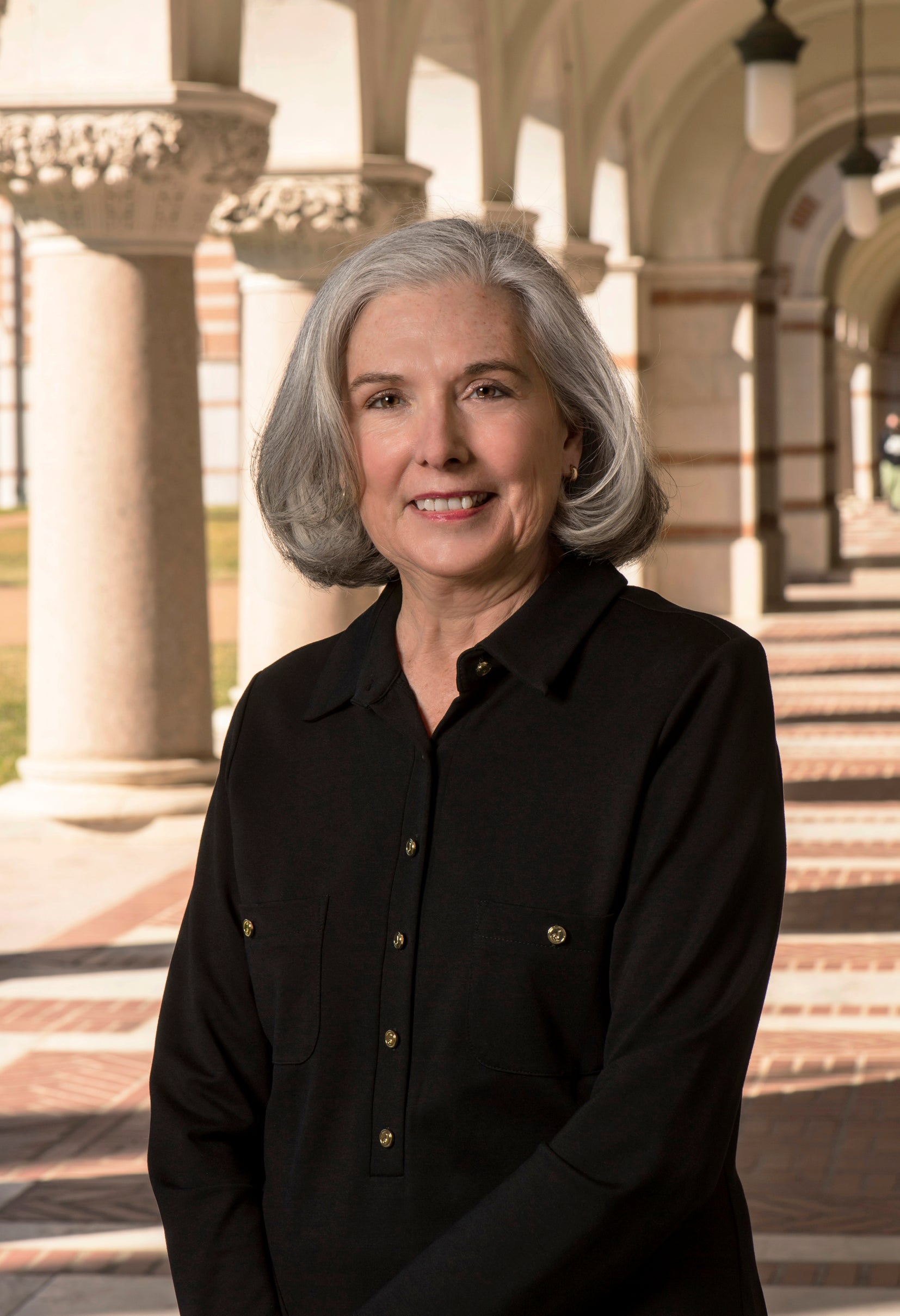 Kathy Duplessis, retired director of development for parents and families at Rice University, cultivated long-lasting relationships between the university and its constituents around the world. Her substantial efforts elevated the parent experience at Rice, helped raise substantial support for programs across campus and ultimately created a stronger and more connected Rice community.
In 1995, Duplessis began her decades-long career with the university, serving in the Office of the Treasurer, the Department of Science and Engineering, Rice Athletics and eventually Development and Alumni Relations, where she oversaw the growth of a new parents and families program. A proud parent of a 2007 Rice graduate, she offered a unique perspective that fundamentally enhanced the way the university stewarded parents and families. She formed the Parent and Family Council, now the Rice Family Fellows Program, and curated numerous events and volunteer opportunities for parents and family members to engage more deeply with the university. In 2015-2018, she served as a college associate and offered guidance and mentorship to students in Wiess College. As one nominator described, "She exemplified the welcoming spirit and culture of caring that makes Rice University uniquely Rice."
Duplessis' ability to nurture meaningful relationships and fold families into the Rice experience opened the door for engagement at the highest levels and led to transformational financial support spanning student life, athletics, the arts, and so much more. Today, parents and families are among Rice's strongest advocates. As one nominator explained, "She raised awareness that the goal of Rice and Rice parents is mutual: that we continue to support, nurture and invest in our children's futures."
---
Steven Lewis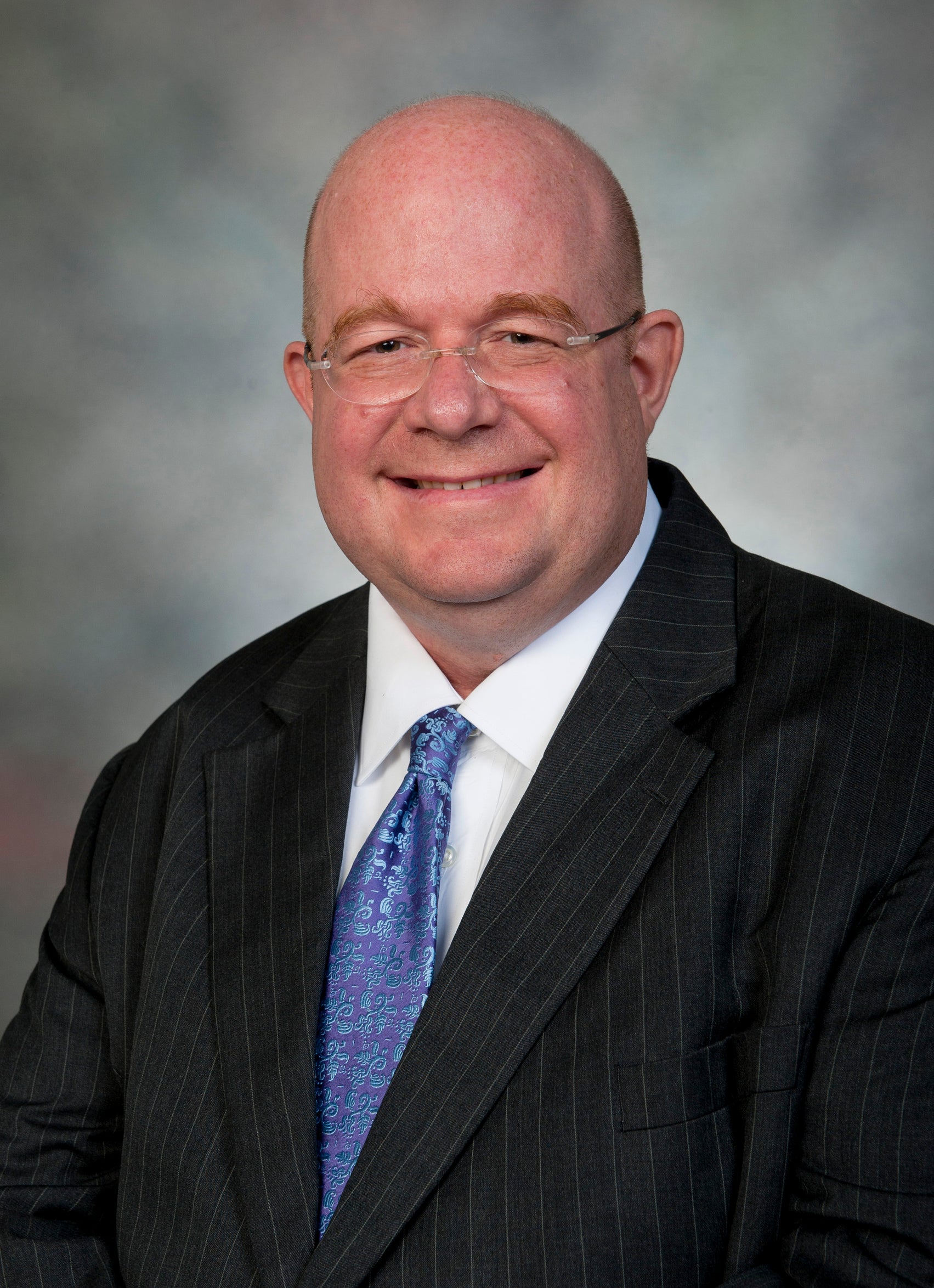 For 25 years, Steven Lewis has dedicated his creativity and intellectual spirit to Rice University, making substantial contributions to the growth of Asian studies at Rice, providing students with invaluable hands-on experience in public policy research, and serving as a mentor to countless undergraduate and graduate students.
Lewis joined Rice in 1996 as a lecturer in political science, becoming a research fellow for the Baker Institute for Public Policy in 1997. In 2004, he was named a professor in the practice of humanities, teaching courses on Asia for the Asian Studies Program and the Politics, Law and Social Thought Program in humanities and the Political Science Department and Master of Global Affairs Program in social sciences. In 2008, he helped found the Chao Center for Asian Studies, a premier research hub for faculty, postdoctoral scholars and students, and now serves as director of undergraduate studies for the new Department of Transnational Studies. As the C.V. Starr Transnational China Fellow at the Baker Institute, he conducts vital research, organizes international conferences and strengthens Rice's visibility and global impact.
One of Rice's most devoted and beloved mentors, Lewis serves as the faculty advisor for the Jesse Jones Leadership Center Summer in D.C. Policy Research Program at the Baker Institute, through which he enables students to experience life-changing internships with government agencies and think tanks. In addition, he has prepared numerous students for prestigious academic fellowships, advised several student organizations, and served as a faculty associate for both Hanszen and McMurtry Colleges. "For decades," wrote one nominator, "Steve has done much of what he has done simply out of loyalty to Rice and a fierce devotion to our students."
---
H. Albert Napier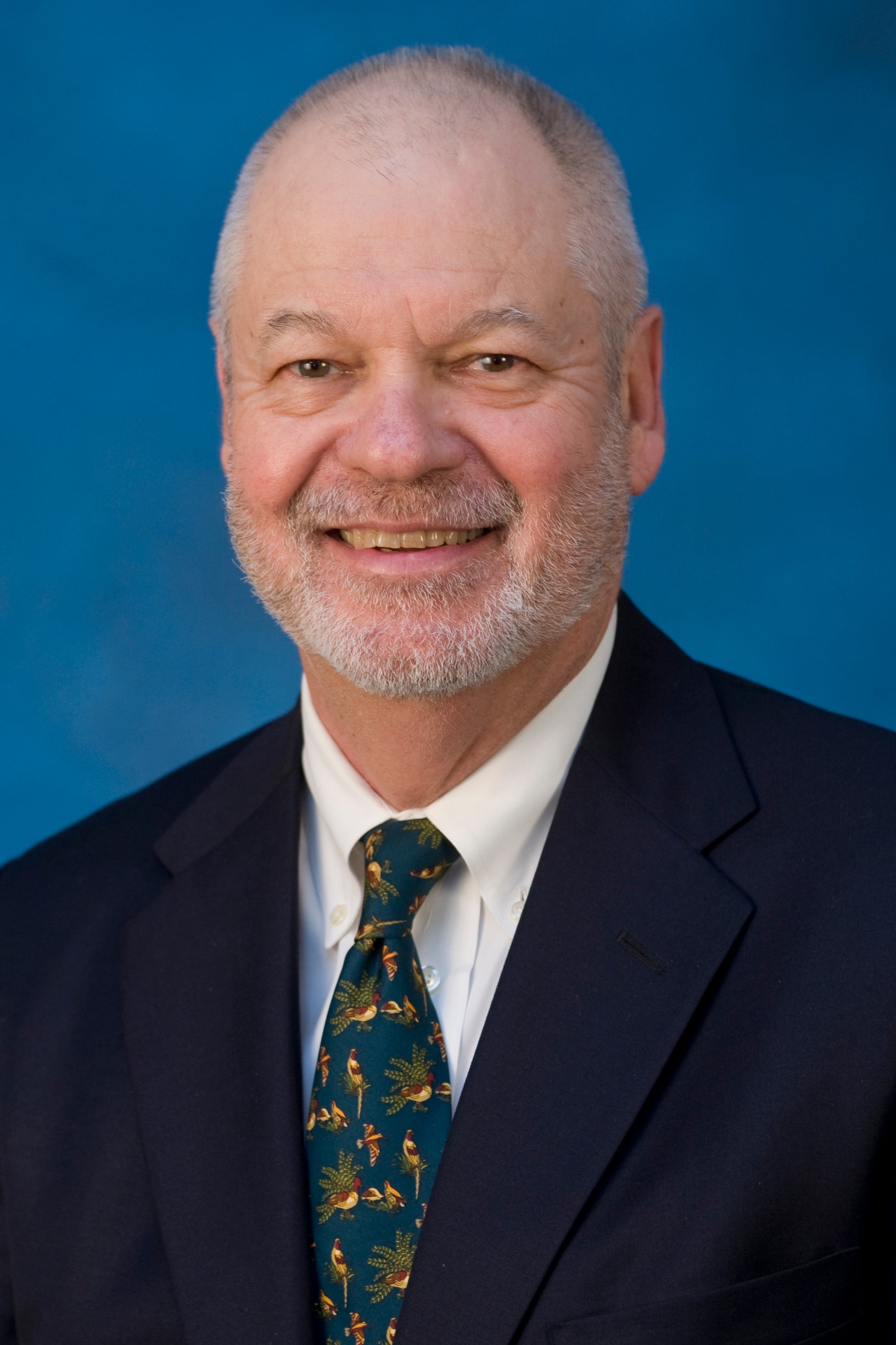 A long-time professor in the Jones Graduate School of Business, H. Albert "Al" Napier trained a generation of entrepreneurs and established Rice University as a national hub for entrepreneurship education and innovation.
Beginning his career at Rice in 1982, Napier rose through the ranks of the Jones Graduate School of Business from lecturer to associate professor to tenured professor of management. Known for his boundless optimism, sage wisdom and constant encouragement, he co-founded the graduate entrepreneurship program at Rice and helped lay the foundation for what would become the No. 1-ranked program in the country. Beyond the classroom, he helped fuel numerous innovations and business ideas among students and alumni through the Rice Entrepreneurship Organization, Owl Spark Accelerator, Rice Alliance, Rice Business Plan Competition and more. He is also the namesake for the Albert Napier Rice Launch Challenge, a venture competition for students and alumni to pitch business ventures and win up to $75,000 in funding. As one nominator noted, "Al inspired students to pursue their entrepreneurial ideas and helped launch hundreds of businesses that have in turn created jobs and opportunities for countless others."
A three-time recipient of Rice's Award for Teaching Excellence, Napier also led a popular "Life of Meaning" class and was well-known for his one-liners of wisdom, many of which stuck with students long after they left campus. "Rice is careful to curate 'teachers' that are in Dr. Napier's mold. The leaders of Rice hold both the greatest of intellect, but also the greatest of life-changing character," described one nominator.
Napier retired in 2017 as professor emeritus and director of the Center of Management of Information and Technology.
---
Umbelina Oliveira-Cantú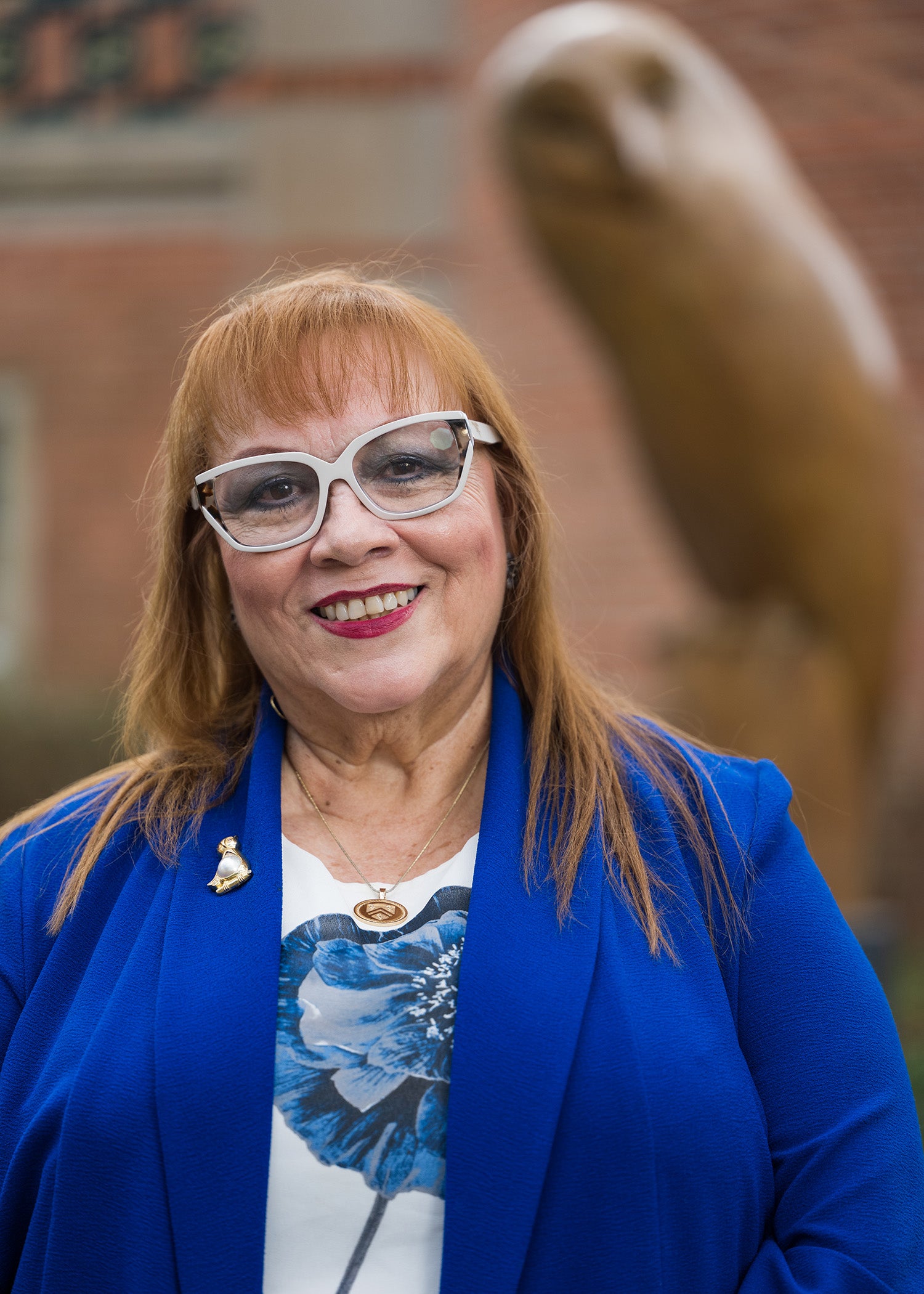 Umbelina "Umbe" Oliveira-Cantú has left an unforgettable legacy for students and faculty at Rice University, strengthening the Department of Physics and Astronomy and fostering its growth into the university's largest department.
Oliveira-Cantú began her 44-year career at Rice in 1977 as secretary of the Department of Space Physics and Astronomy, now the Department of Physics and Astronomy. She applied her excellent organizational skills, keen attention to detail and innovative ideas in a number of roles, including administrator, graduate student coordinator, events and public affairs director, and conference coordinator. Her contributions extended to the Rice Space Institute, where she supported students' involvement with the National Science Foundation's Solar Heliospheric and Interplanetary Environment (SHINE) workshop and served as administrator to the director. In July 2021, she retired as departmental operations administrator for the Department of Physics and Astronomy. One nominator noted, "She worked above and beyond the call — helping the department to maintain national visibility through conferences and supporting the hiring and onboarding of postdoctoral fellows, staff scientists and faculty — always with a personal touch that built a familial atmosphere."
Affectionately known as "Mama Umbe" around campus, Oliveira-Cantú was a reliable and welcoming presence for Rice students and offered unwavering support and encouragement to all who crossed her path. Described as a "surrogate parent" by one nominator, she excelled in her role as associate for Martel College since its inception (2002-present), continuing as a community associate. Another nominator noted, "Her lunch table at Martel was always full."