A 5th Reunion to Remember
Thank you to all who joined us to make the inaugural Young Alumni Weekend and your 5th Reunion Celebration a success!
---
Owls from the Classes of 2015 and 2016 are invited to celebrate your milestone 5th Reunion during Rice's inaugural Young Alumni Weekend! On Friday, April 1, reconnect with friends and classmates at a special party in your honor, featuring dinner, beer/wine, a Rice-themed cocktail, music from DJ Chaney '13 and more.
Extend the fun March 31-April 2 with events on campus and in Houston as part of Young Alumni Weekend, an inaugural celebration for the Classes of 2011-2021.  What could be better than three days of fun, beer and friends? The weekend culminates with every Owl's favorite tradition: Beer Bike! Register below for all events, including your reunion and the Alumni Tent at Beer Bike.
Online pre-registration has closed but walk-ins are welcome.
Please contact the office of Alumni Relations at alumni@rice.edu with any questions.
Please note: Event details are subject to change in accordance with Rice University health guidelines.
Reunion Giving
Did you know that 36% of alumni who give to the Rice Annual Fund choose to do so during their class's reunion giving campaigns?
Your reunion giving gift powers student life and learning on campus, helping to maintain and enhance the Rice experience. Please consider adding a reunion gift to your registration or give directly.
2016 Reunion Giving Chairs

Michael A. Donatti
William R. Eldridge
Shelby Kuhn

2016 Reunion Giving Committee

Jonathan Capo
Adrian E. Celaya
Adrian R. Jones
Charlotte R. Larson
Eric Chieh Hsiu Lee
Kathy W. Li
Alison C. Lindsay
Lindsey P. Morgan
Casondra A. Peretore
Lara G. Pferdehirt
Lauren M. Rutherford
Colin C. Shaw
Karly A. Summerlin

Schedule
Thursday, March 31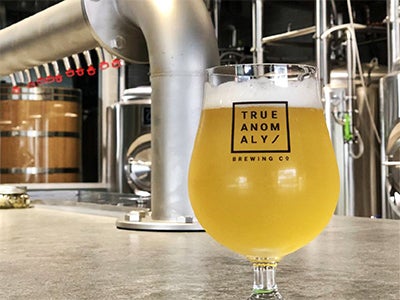 Brains in a Bar
6-8 p.m.
Pricing: $15 Walk Up
Grab a drink at True Anomaly Brewing Company for this mix of socializing and learning in a fun and casual environment, featuring introductory remarks by Association of Rice Alumni (ARA) president Monique Shankle '86 and an engaging conversation between event host and current Young Alumni Ambassador Timothy Harrison '20 and Rice University President David W. Leebron. Price includes two drink tickets.
---
Friday, April 1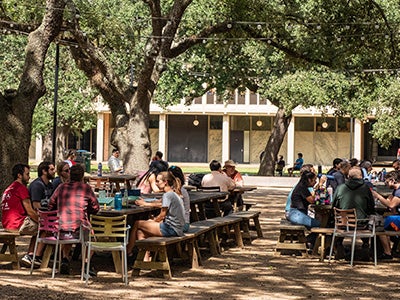 Picnic at Valhalla
11 a.m. to 1 p.m.
Pricing: $15 Walk Up
Bites and brews await you at this sacred spot on campus. Enjoy a cold beverage (or two) at our outdoor picnic and munch on hot dogs, sliders and dessert. Vegan options available.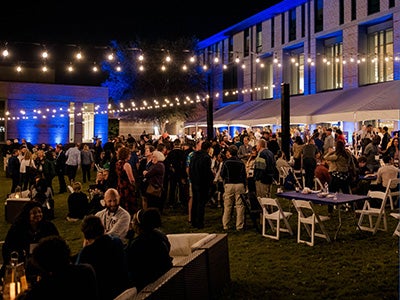 Your 5th Reunion Celebration
7-9:30 p.m.
Anderson-Clarke Center
Pricing: $50 Walk Up
We're throwing a special party in your honor! Ticket price includes dinner, dessert, beer/wine and a Rice-themed signature cocktail.
---
Saturday, April 2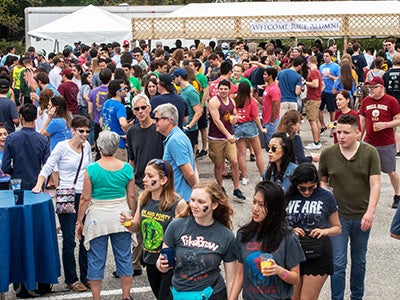 Alumni Tent at Beer Bike
Greenbriar Lot outside of Rice Stadium
9 a.m. to 2 p.m.
Pricing: $15 Walk Up for Young Alumni (Classes of 2011-2021), $20 for all others
Fuel your Beer Bike fun with breakfast tacos, mimosas, pizza, beer, cider and more at the Alumni Tent.
---

Frequently Asked Questions
Is advance registration required?

While advance registration is not required, it is strongly encouraged. Walk-ups are welcome.

Does Young Alumni Weekend include the Alumni Tent at Beer Bike?

Yes, Young Alumni Weekend culminates with the entire Rice community at the Alumni Tent at Beer Bike. When you register for your 5th Reunion Celebration, you can also register for Young Alumni Weekend and the Alumni Tent at Beer Bike.

What do I need to bring?

Please bring a government-issued ID (driver's license or passport) to all events.

Where can I park for on-campus events, including Picnic at Valhalla and the Alumni Tent at Beer Bike?

Parking is available on campus. The best spots for Young Alumni Weekend would be the South Stadium and West Lots. Please visit parking.rice.edu/visitor for information regarding parking rates and facilities for visitors.

Will you accept Apple Pay or Venmo at any events during the weekend?

No, we are not able to accept payments using Apple Pay or Venmo. Credit and debit payments only.

Can alumni visit the residential colleges?

No, alumni should not for any reason visit the colleges before, during or after the event as many have in past years.

Which entrance should alumni use to access the Alumni Tent at Beer Bike?

Alumni should only use the Greenbriar Lot entry. If any alumni guests try to enter on the other side to cross the track they will be instructed to go around on the sidewalks to the Greenbriar entrance.