Established by the Association of Rice Alumni in 2005, the Builders Award honors recent alumni who have made outstanding contributions to Rice since graduation.
Past winners include notable regional alumni leaders, Annual Fund volunteers, affinity group trailblazers and other recent alumni who are committed to supporting Rice and its community of students and alumni through their dedication of time, talent and energy. Each has demonstrated one or more of the following:
Sustained support of the Rice community through meaningful service and involvement.
Provided guidance and leadership to current Rice students and/or fellow alumni.
Enhanced the reputation of the university by representing Rice's core values of respect, integrity, community and excellence.
Dedicated time, talent and energy to advance the Rice community.
We invite you to recognize alumni who have graduated in the last 10 years who are building a better future for the university by nominating candidates for the award. Please submit a nomination.
Background Image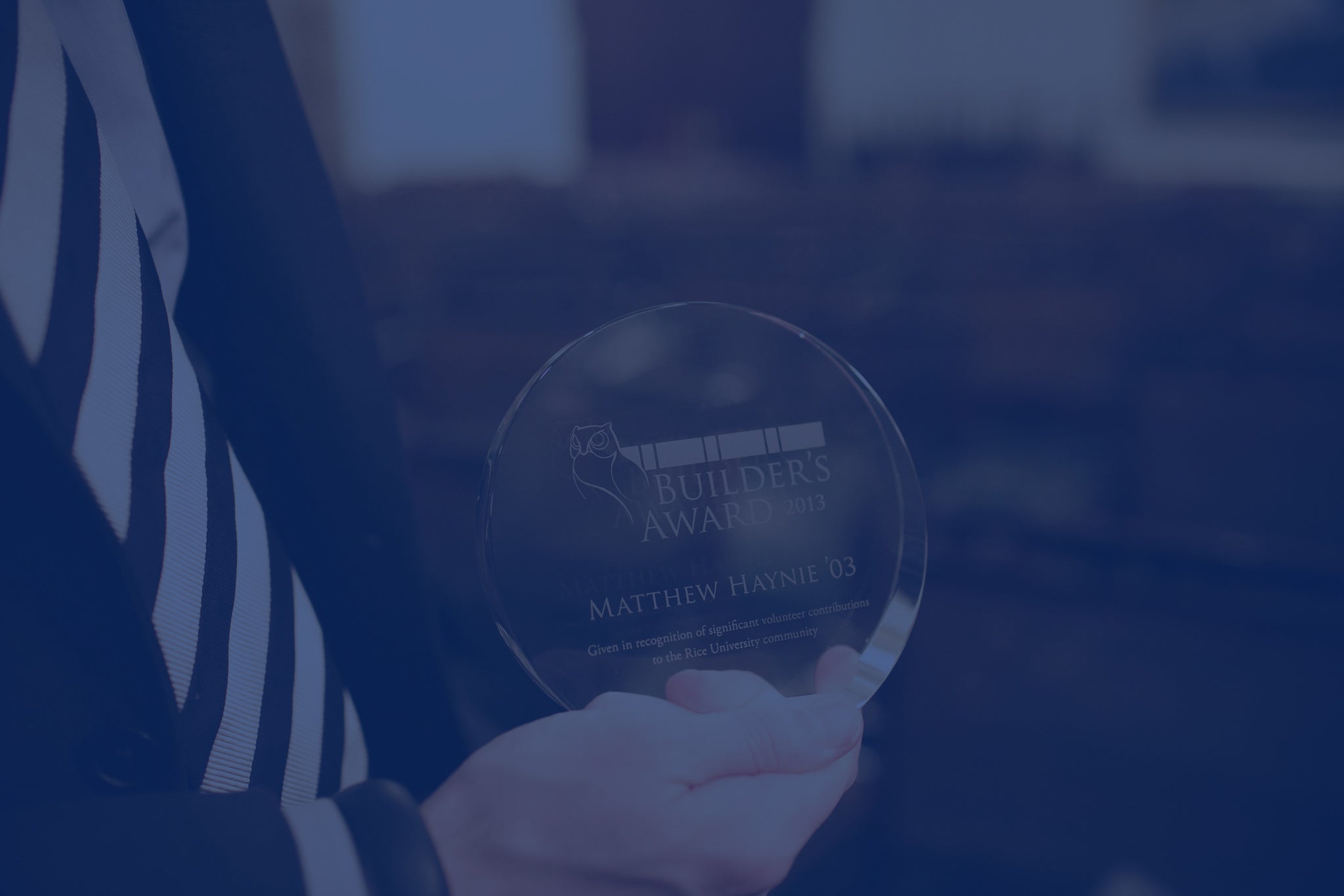 Meet the 2022 Honorees
Justin Allen '12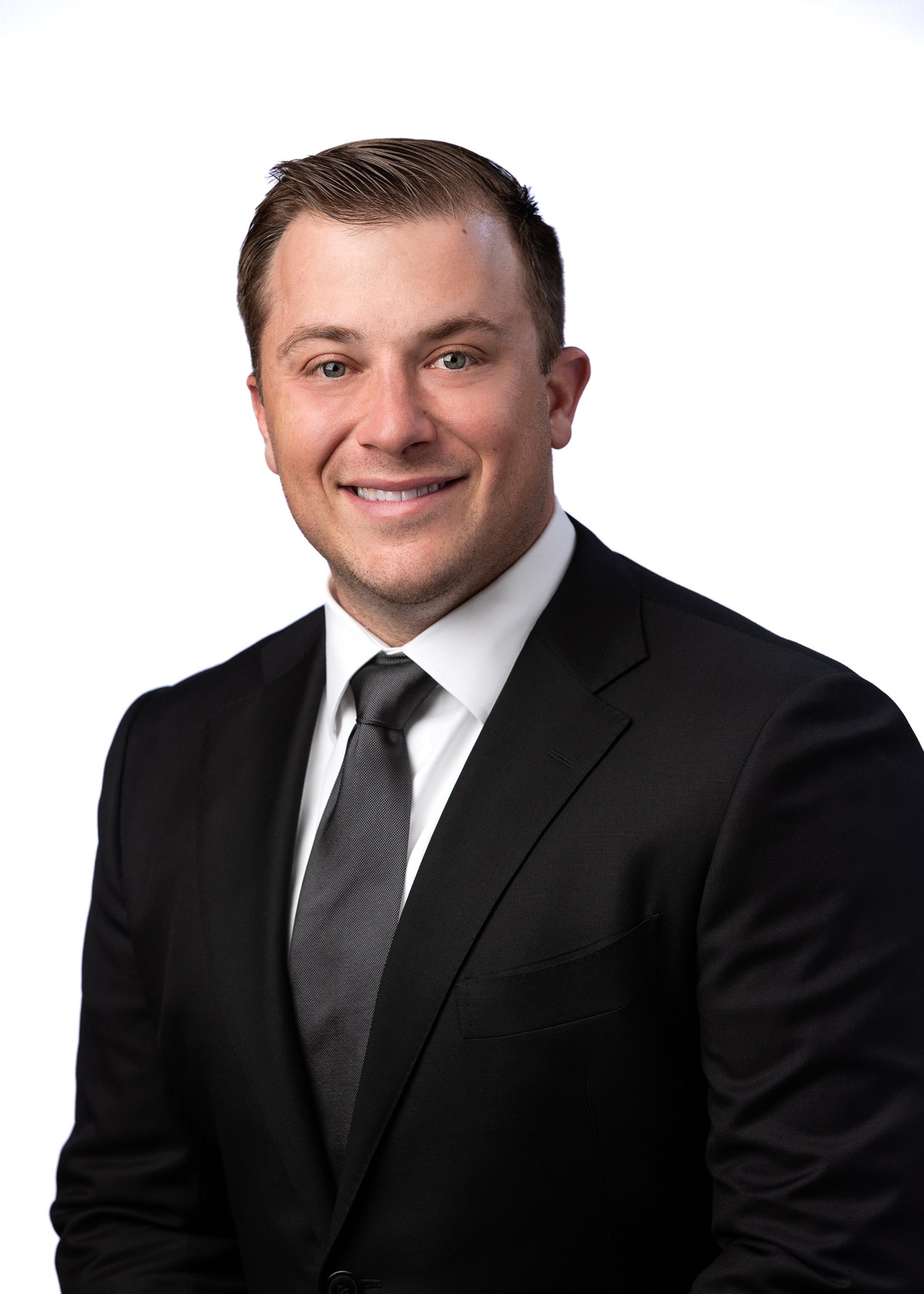 Justin Allen '12 is an enthusiastic advocate for Rice University, working to strengthen the alumni network and aid in the success of future graduates.
A third-generation Rice Owl, Allen's love for Rice was engrained at a young age. He grew up hearing stories of the university from his father Wade Allen '80, grandfather Frank Allen '51, and grandmother Doris Allen '51, knowing one day he wanted to walk in their footsteps. He did just that. A member of Sid Richardson College and the Rice football team, he earned his B.S. in sport management in 2012. He now serves as the vice president of sales and marketing at Petroleum Machinery Inc. in Houston.
Allen leads by example in building a stronger alumni community. He takes every opportunity to promote alumni events in the U.S. and internationally, generates financial support and enthusiasm for Rice Athletics, and mentors current student athletes and recent graduates about career opportunities. He established and chaired the Rice Football Alumni Gulf Offshore Fishing Trip in 2015 and served as chair from 2015-2017; served as a "Resumayhem" volunteer with the Center for Career Development in 2018; and founded and currently co-chairs the Rice Football Alumni Tailgate Group. A lifelong learner, Allen also regularly attends Rice seminars and classes to sharpen his own professional skills. As one nominator described, "Justin is the quintessential Rice brand ambassador, both in action and in words."
---
Hashim Q. Zaidi '11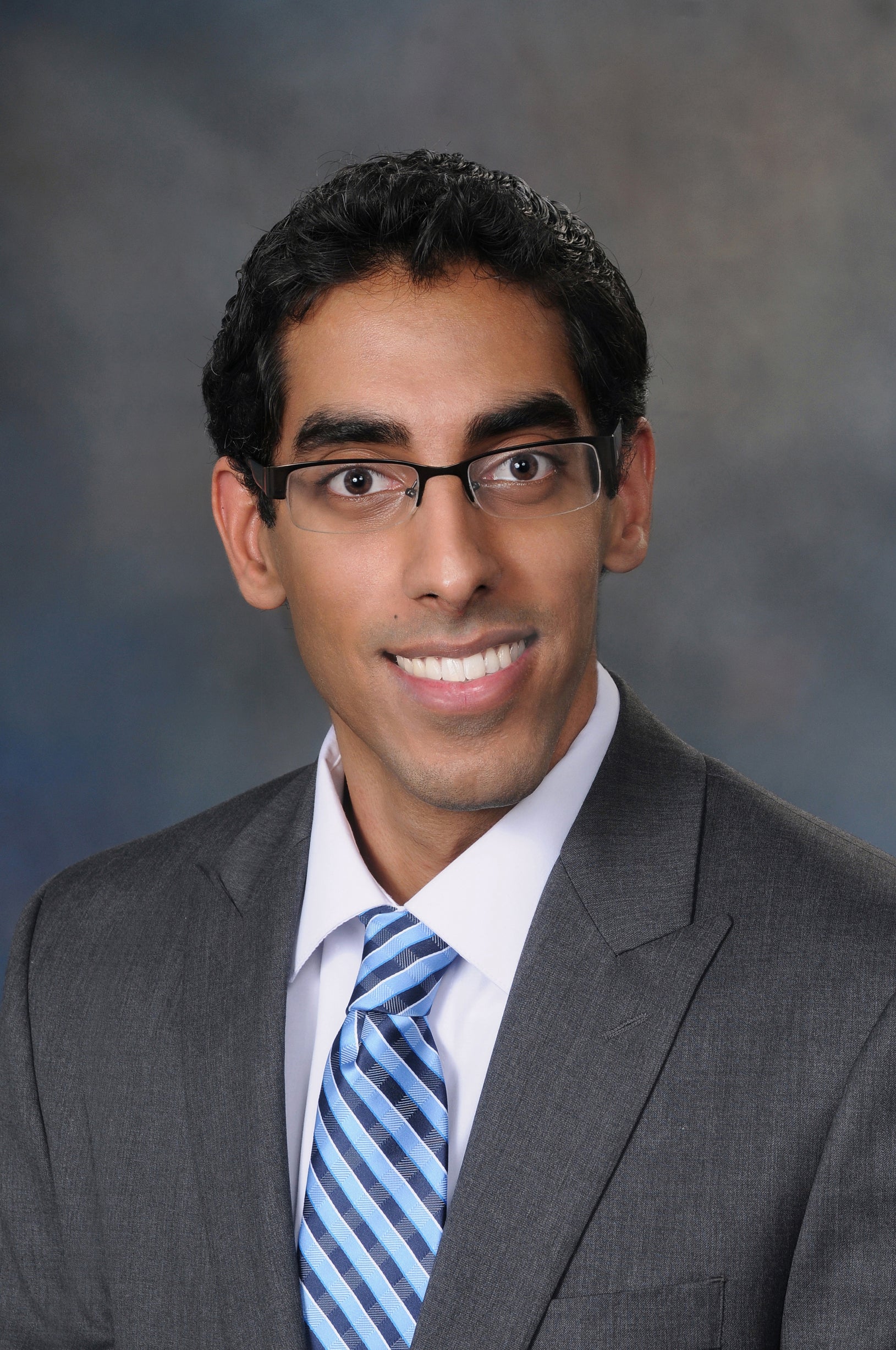 From his days as a student leader and throughout his medical career, Dr. Hashim Q. Zaidi '11 has dedicated his time and talents to teaching and mentoring the next generation of doctors and physicians at Rice University.
A member of Will Rice College, Dr. Zaidi was actively involved with Rice University Emergency Medical Services (REMS) since his freshman year. After earning his advanced EMT certification, he was selected to serve as an "in-charge" supervising EMS patient care, an honor and responsibility given to only a handful of students each year. As the REMS captain his senior year, he helped grow the organization by 15 percent and secured a $300,000 grant for a 10-year education fund.
Dr. Zaidi remained actively involved with Rice while attending Baylor College of Medicine and completing his emergency medicine residency at Northwestern University. Even from afar, he mentored REMS student volunteers, taught Continuing Medical Education (CME) classes via Zoom and helped train a new group of student "in-charges." In 2020, he returned to Houston as assistant professor of Emergency Medicine and EMS at UT Health Houston and serves as medical director for the Harris Health System EMS and Transfer Center. Now only minutes away from campus, Dr. Zaidi continues to teach CME classes, review cases with "in-charges," and provide feedback on how to improve patient care. In August 2021, he took on the additional role of associate medical director for REMS, developing protocols and providing ongoing medical oversight for the EMS team.
As one nominator described, "Giving back to REMS truly brings him joy, and his passion for teaching and mentorship is contagious. Hashim has been and continues to be a role model for hundreds of REMS students and alumni."
Past Honorees
Explore the history of the Builders Awards with a complete list of honorees dating back to the inaugural ceremony in 2005.