Intellectual competition — it's a battle of the brains, a match against masterminds and a contest of cleverness. It's a spirit that spreads far and wide across Rice University's campus and into almost every Rice alum around the world. In fact, friendly competitions on campus make up a handful of beloved Rice traditions, from carefully instrumented jacks on residential colleges to the less intellectual, more coordinated sport of drunken bicycle races — not to mention problem-solving in classrooms. Test your intellectual competitiveness as a warm up to our virtual All-Alumni Game Night series! Find all upcoming dates below.
Test your intellectual competitiveness with our crossword and jigsaw puzzle below. Then, register for our year-round All-Alumni Game Nights!
Jigsaw Puzzle
The best part about online puzzles? No pieces are missing. Click on the image to start, and challenge your friends to beat your time!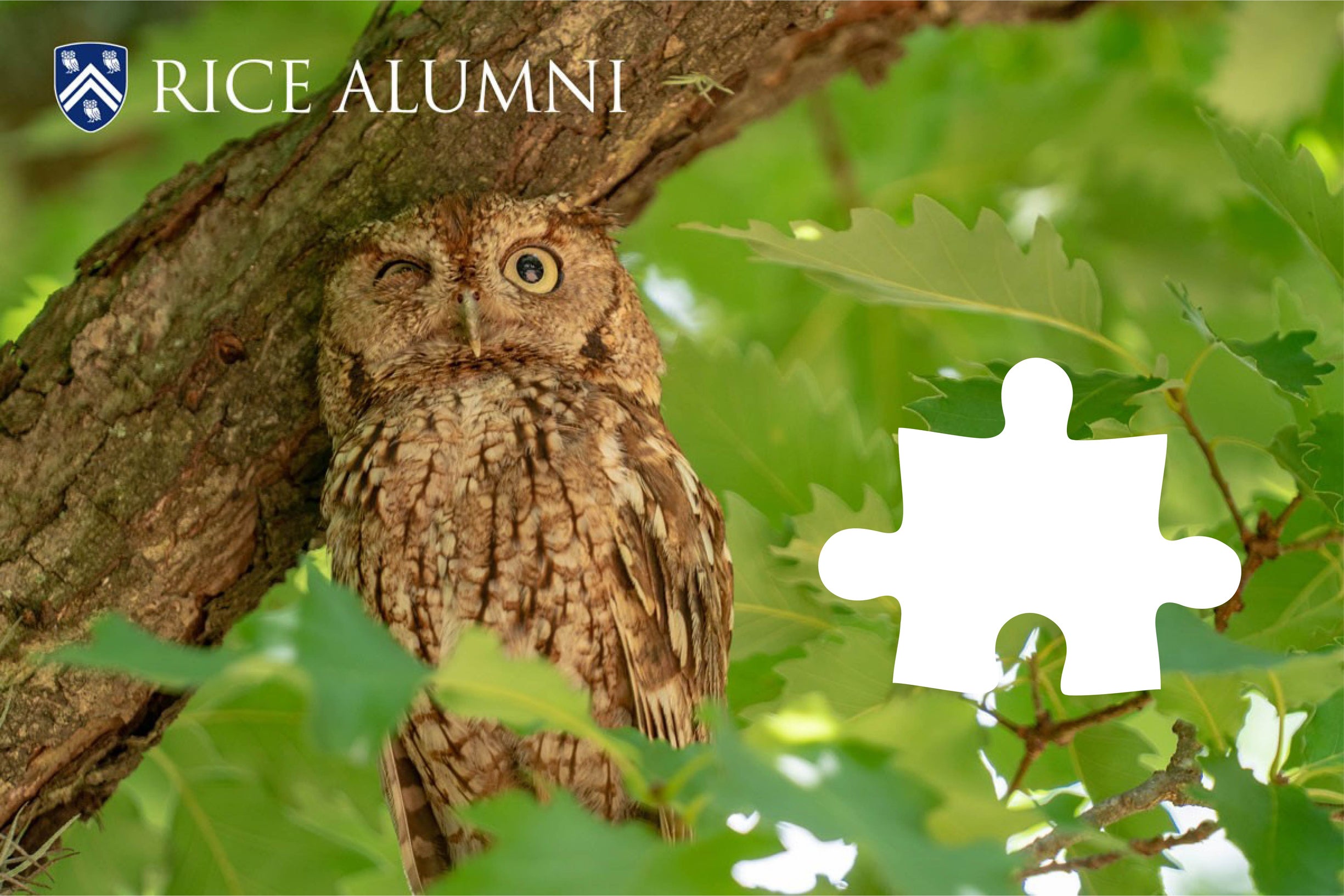 Crossword Puzzle
We'll give you a hint: 13 down is our favorite animal. Click the pencil icon in the top right corner to start playing!